Antique & Vintage Dress Gallery
www.antiquedress.com
18 IMAGES: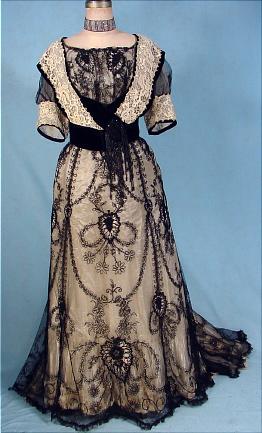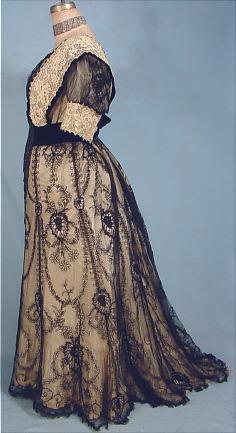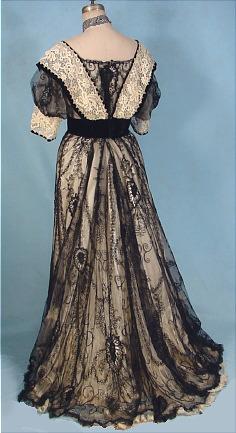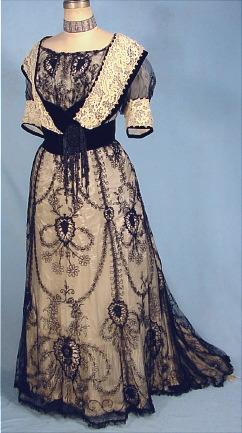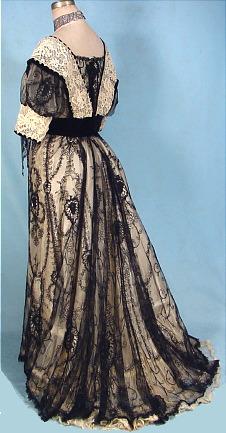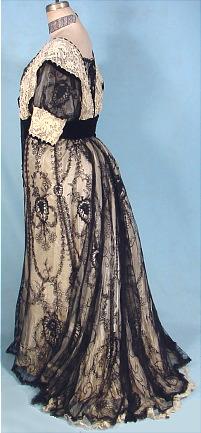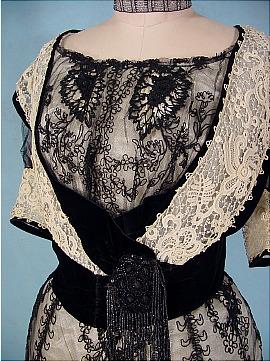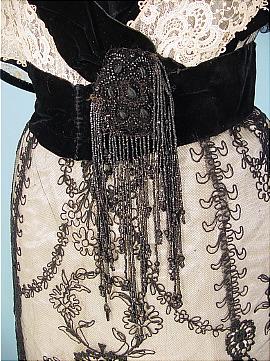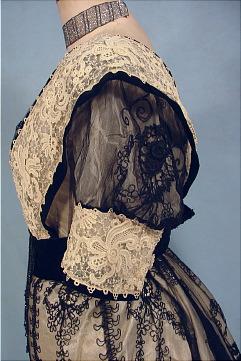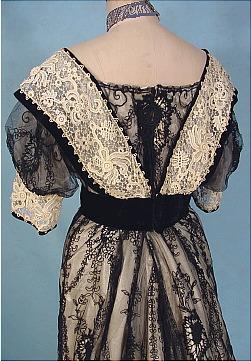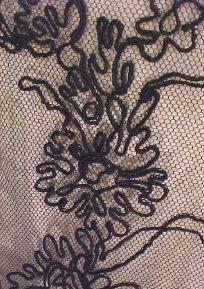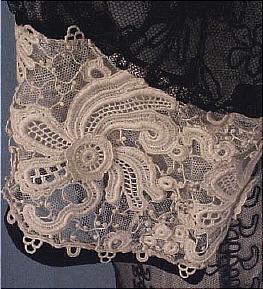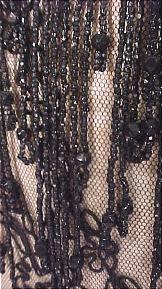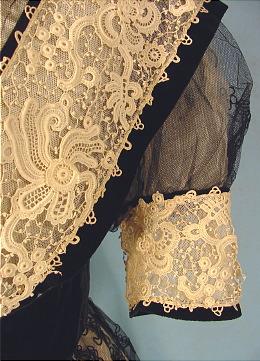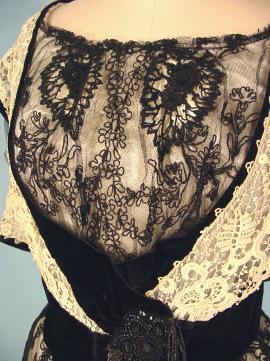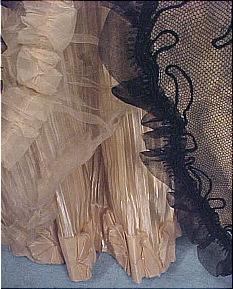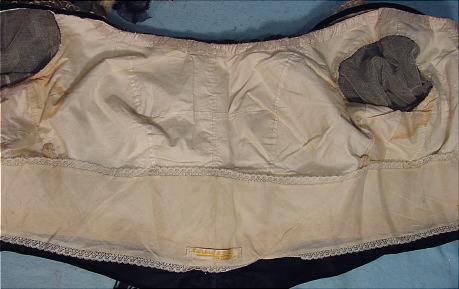 #3875 - c. 1907 MUIRHEAD & GOWIE, Johannesburg 2-piece Trained Evening Gown of Black Embroidered and Appliqued Lace with Ecru Venise Lace Trimmed with Velvet and Jet Beads! LARGE SIZE! Attention! Exquisite design! Extremely rare larger size gorgeous Victorian/Edwardian 2-piece Lace Evening Gown. There are only extreme minor issues.... the lining of the underarm is lightly stained, and there are minor net breaks. But I'd still call it Excellent condition, except for the inner chiffon. Rare to find any remnants of this extremely delicate chiffon in any of the antique gowns, so it's hard to even call it a problem! Cotton lined. Satin underskirt with pleated hem is in great condition. Embroidered soutache with lace insets. Black velvet trim at waistband and at lace edges. Shown with a beaded choker not included. Measures: 42" bust, 36" waist, 34"waist skirt, 41" long from waist to hem in front, 48" long from waist to hem in back.
SOLD - but on display in Museum Category for Research/Display
[Back]