Antique & Vintage Dress Gallery
www.antiquedress.com
13 IMAGES: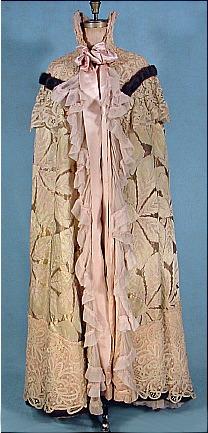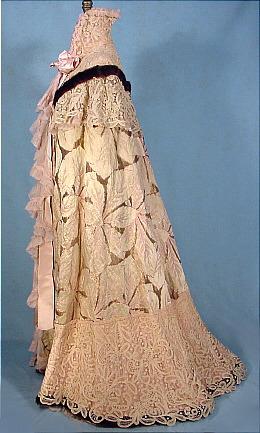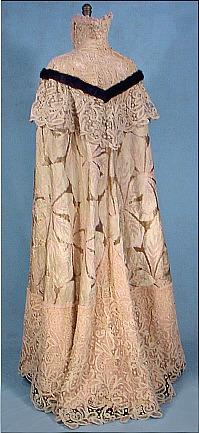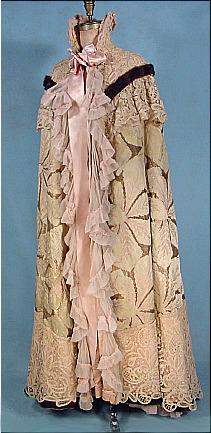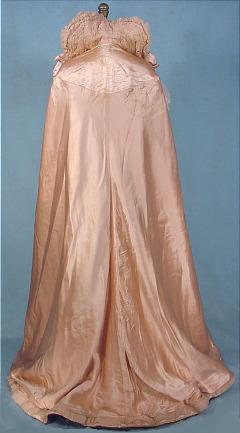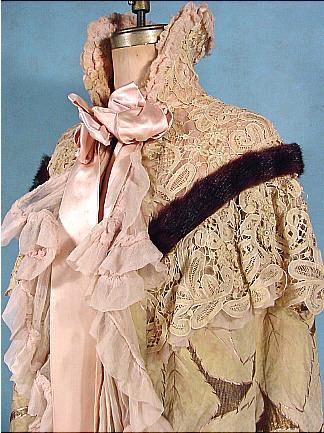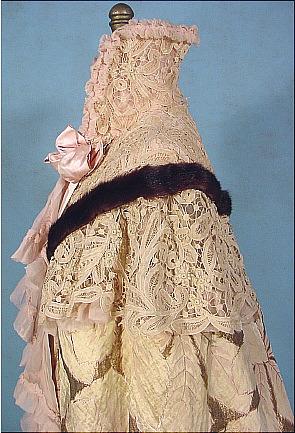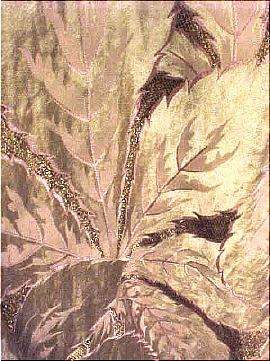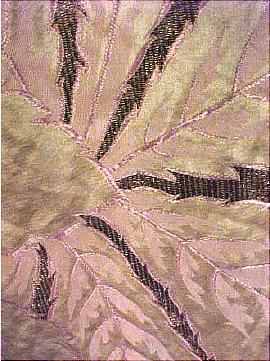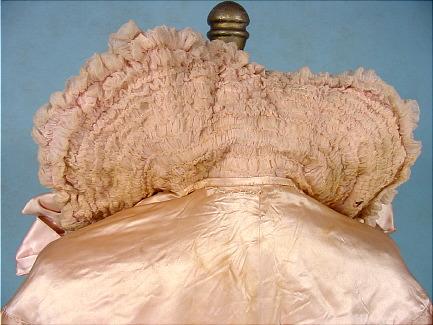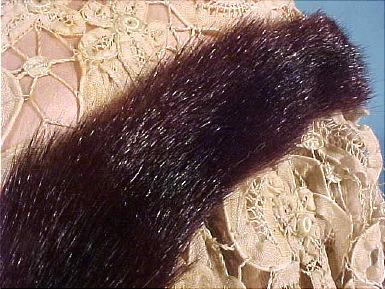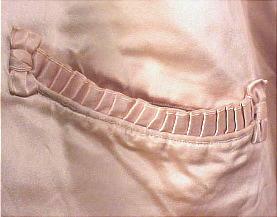 #3874 - c. 1900 Rare Pink Parisian Art Lace Opera Cape with Metallic Brocade, Pink Chiffon, Satin Edged in Fur! ABSOLUTE MUSEUM QUALITY! There is no doubt that this glamorous Victorian Opera Cape is a piece from a top Parisian Designer. However there is no label remaining. An expert called this "very much in the style of the Maison Raudnitz". As frilly as a cape can get. Extraordinary pink and gold metallic brocade fabric. Fine tape art lace (as seen) at cape bottom and top with pink silk under bordered in a brown fur (likely mink) around shoulders and at very edge of hemline hidden under lace. High stiff collar with runched pink chiffon inside high collar. Pink chiffon ruffles cascade down front on both sides of front and pink silk satin long ribbon highlights. Excellent condition. Even the pink silk lining is in very good condition with just minor dirt, and minor re-stitching where label likely was,and one tiny hole in runched chiffon under collar. 60" long back neck to hem.
SOLD - but on display in Museum Category for Research/Display
[Back]