Antique & Vintage Dress Gallery
www.antiquedress.com
14 IMAGES: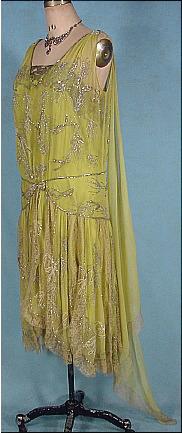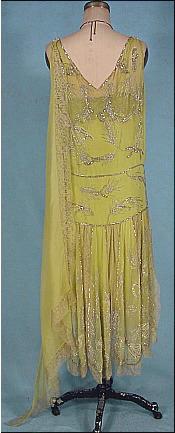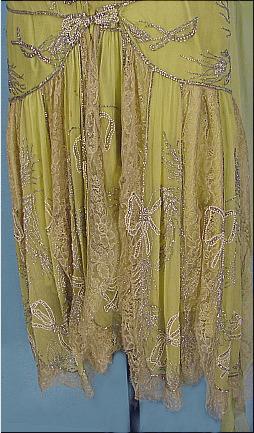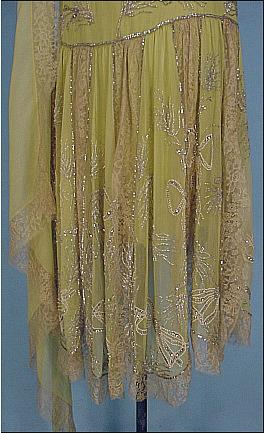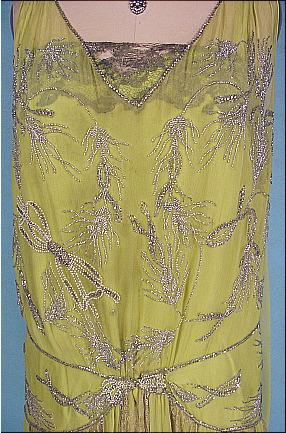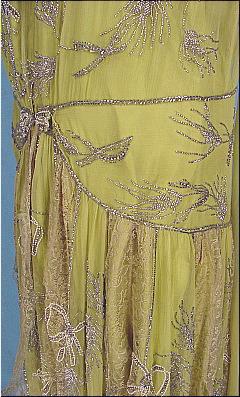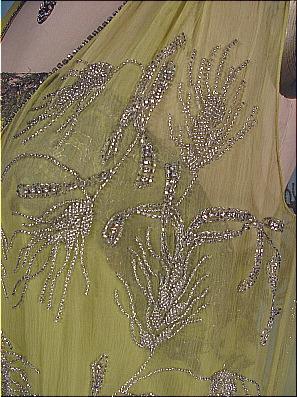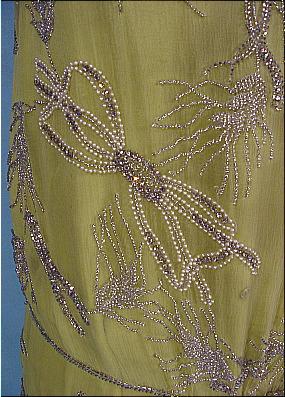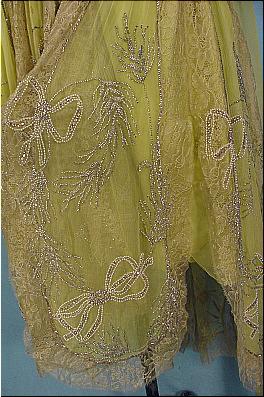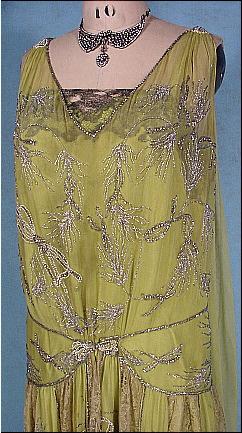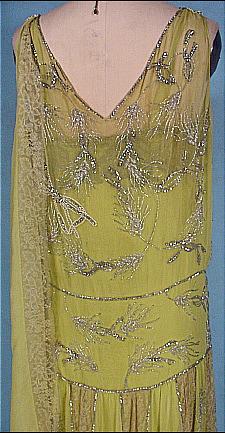 #3856 - c. 1928 Chartreuse Silk Chiffon Silver Beaded, Rhinestone and Pearl Flapper Dress! Oh baby! Rare color is much prettier than you see in the photos... not as bright a chartreuse... almost a pastel, but not quite. Like a spring green, but not quite. The most beautiful chartreuse you have ever seen.... with the silver beads, rhinestones, and tiny pearls creating a achingly gorgeous bow and abstract design! Makes your mouth water! Brings tears to your eyes! The hip band is created with decoration in the chiffon. Has attached gold lame topped, triple-tiered chiffon hemmed satin slip. Beaded decoration at shoulder tops. Long lace trimmed scarf hangs from one shoulder to floor! Measures: 34" bust, up to 36" hips, 41" long from shoulder to hem in front, 51" long in back. There are a few issues to mention, but overall it's in great condition. The slip has an inner lining at the bodice that has spitting. Now I have NO idea where that inner lining came from. It was likely added many years ago to keep stress off the chiffon/silk slip... which was a great idea! But I've never seen one before, so it's an "extra" and can't really be called an issue for the dress. Really! The only things to mention are a few tiny green specks on the bodice front, holes in the gold lame lace slip top, and a few smaller than eraser head brown spots in the folds of the front skirt. Most others would call it near mint.
SOLD - but on display in Museum Category for Research/Study
[Back]