Antique & Vintage Dress Gallery
www.antiquedress.com
15 IMAGES: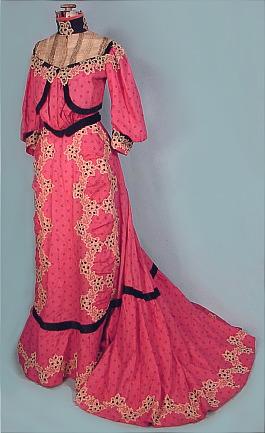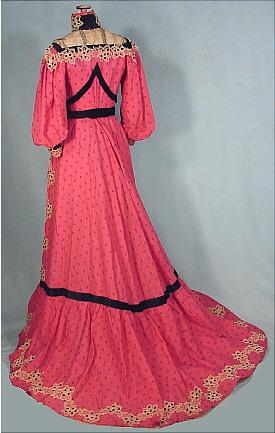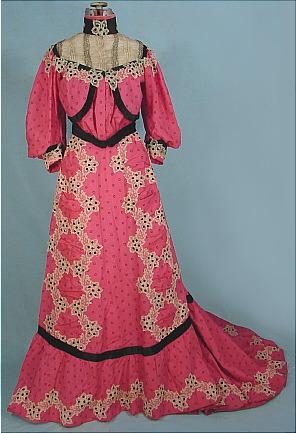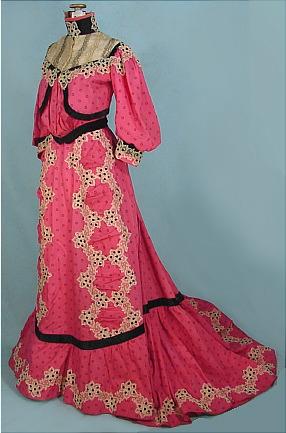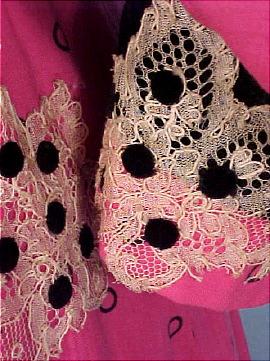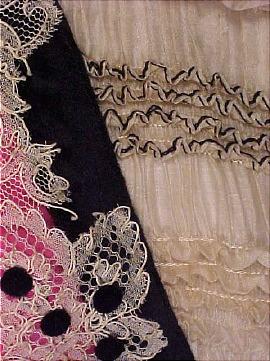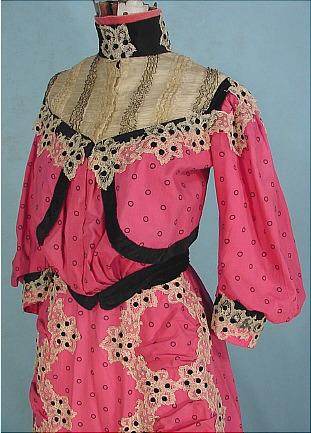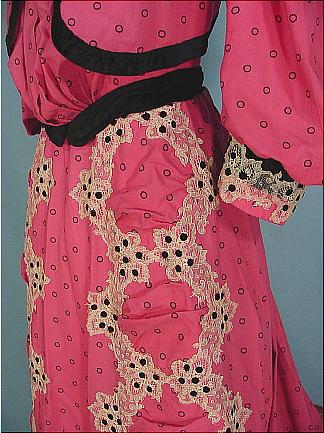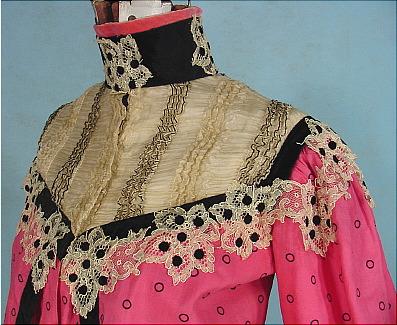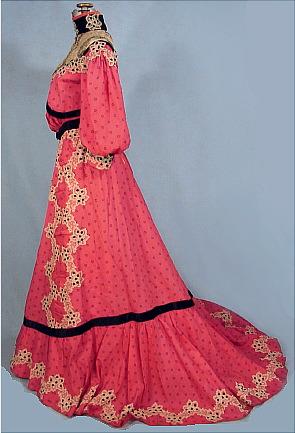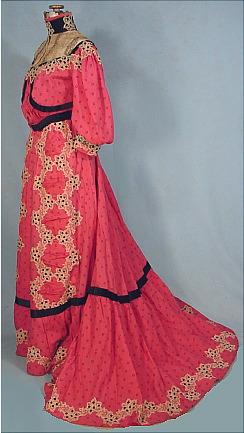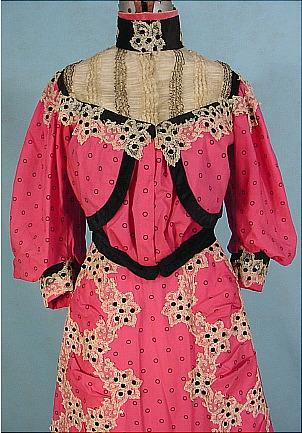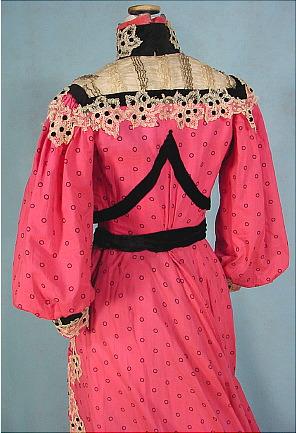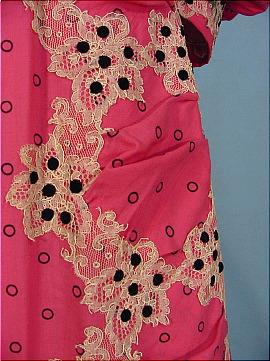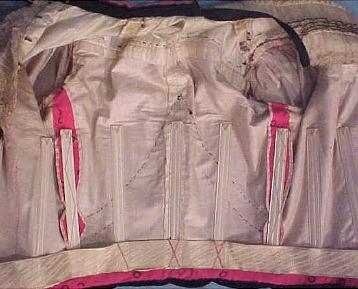 #3853 - c. 1904 Geranium Pink Afternoon 2-piece Trained Gown of "Nun's Veiling"! After years of deep, dark colors and the elegance of the Victorian years, the Gibson years (approx. 1901-1907) splashed on to the scene with girly pastels, pinks, greens, with as much frill as a woman could muster! Ah, I would kill for enough hair to put it up into a Gibson Girl shape, add some pink flowers at the top bun, and don this candypink, lacy, girly gown! What a picture! Perhaps a picnic would be in order? Gorgeous, highly decorated gown! Black velvet trim and black velvet dots set on ecru lace trims for decoration. Pink gown in what is called "nun's veiling" which is the thinnest wool material, which feels more like cotton (and yes, indeed, what they used to make nun's veils from!). Excellent condition with just a slightly dirty hem and six or so pin holes if you hold the skirt up to the light and look hard! Shown with slip under just to give it a bit of extra shape (which would be correct to the era). Measures: 30/31" bust, 23" waist, 42" long from waist to hem in front, 55" long in skirt back.
SOLD - but on display in Museum Category for Research/Display
[Back]