Antique & Vintage Dress Gallery
www.antiquedress.com
15 IMAGES: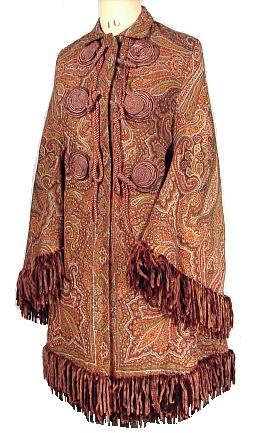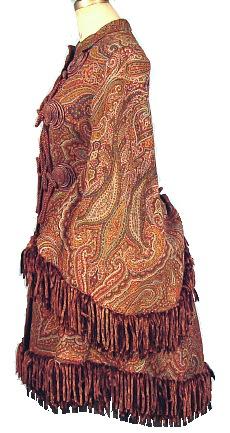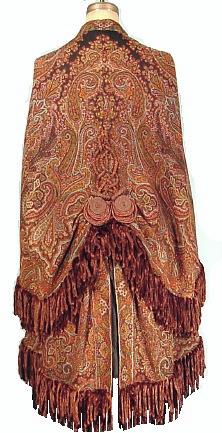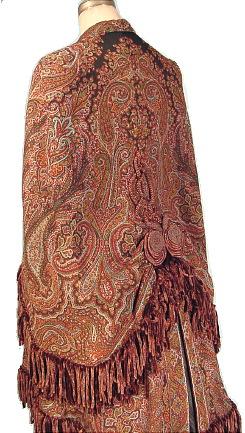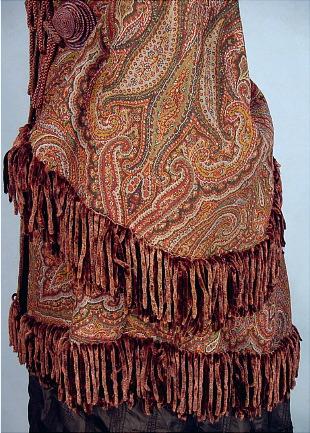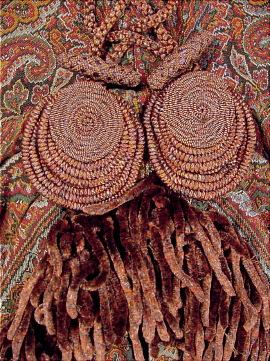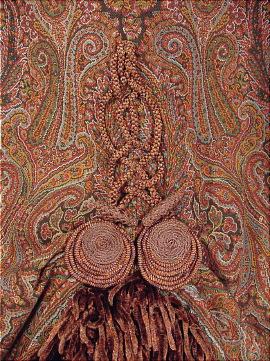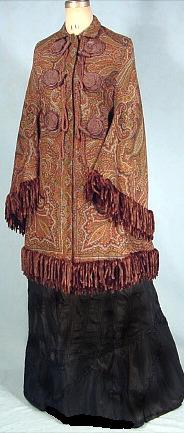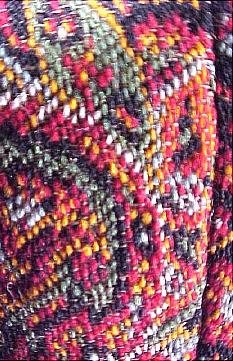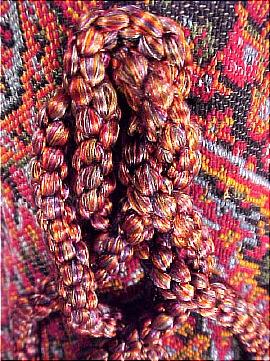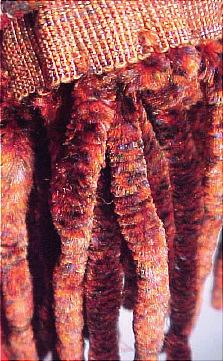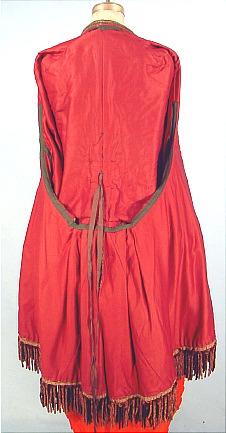 #3808 - c. 1883 Exquisite Fringed Dolman Paisley Mantle made from an Earlier Paisley Shawl! The last paisley mantle piece I saw was labeled Emile Pingat, was purported to be from the Russian Imperial Family and sold for many thousands of dollars. OK, so this isn't that, but it's equally beautiful! I had this on display in my personal collection and actually gasped each time I saw it. Rich autumn colors in swirling paisley design. Heavy fringe and heavy passementerie closures at front. Designed to wear over bustle. Beautifully designed with all the paisley swirls so perfectly positioned that you wonder if indeed is was made from a paisley shawl, or in fact if the paisley material was woven specifically for a mantle. Excellent condition.
SOLD - but on display in Museum Category for Research/Display
[Back]