Antique & Vintage Dress Gallery
www.antiquedress.com
15 IMAGES: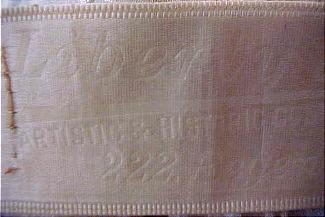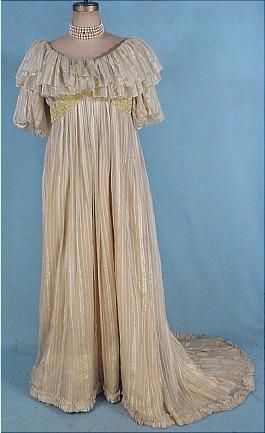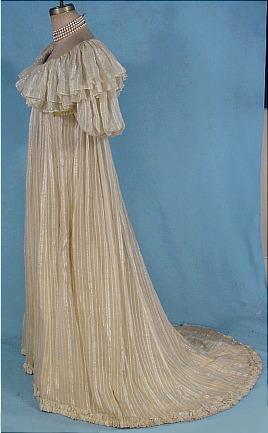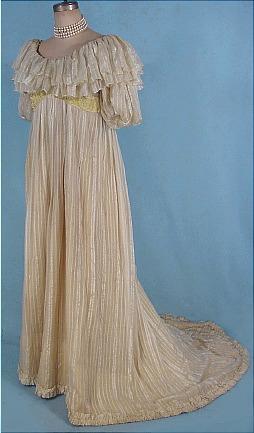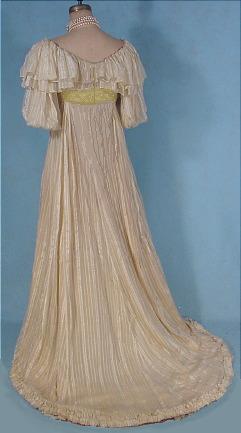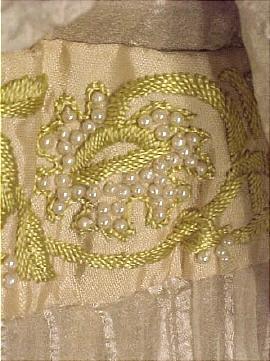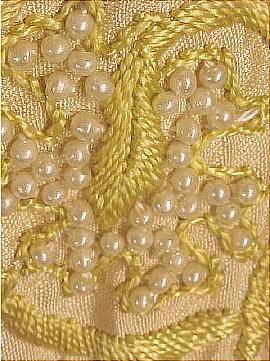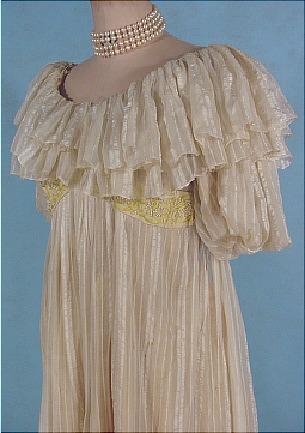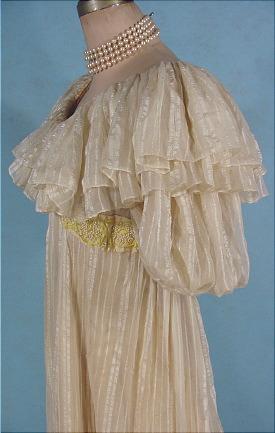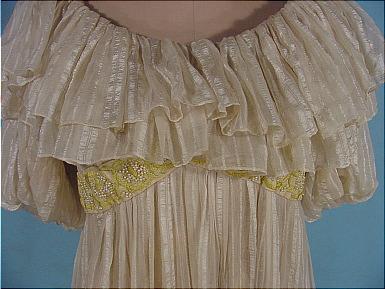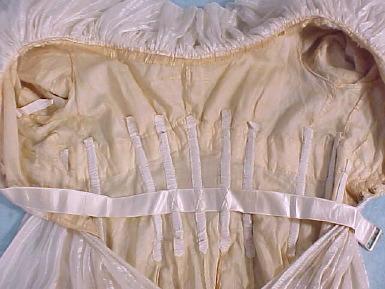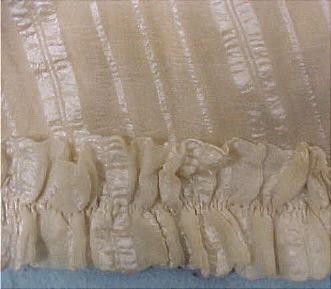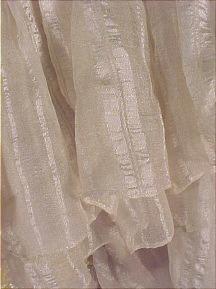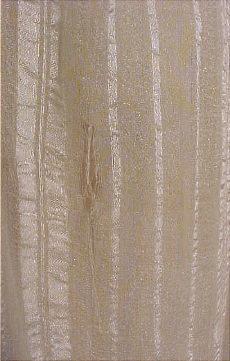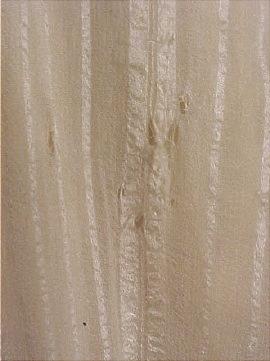 #3793 - c. 1892 Rare LIBERTY & Co., London Ecru Satin Striped Gauze Trained Ballgown! Liberty & Co. was a prominent department store in London. They were well-known for their Aesthetic designs and incredible silk fabrics. From 1890, they also had an amazing "Artistic and Historic Costume Studio" department (which changed it's name to "Picturesque and Fancy Dress Costumes" in 1909) which created historic costume gowns based on historical designs from the Medieval to early 19th Century periods for fancy dress and masquerade balls which were so popular at the time! I am pleased to have for sale a gorgeous labeled Liberty & Co. Empire Aesthetic gown in ivory striped silk over silk pongee with light yellow, white beaded soutached ribbon. The extreme high empire waist and train in this lightweight silk fabric could have easily been a fashion forward 1892 Aesthetic Victorian gown for actual evening wear (with petticoats under), or been used as an 1810 era costume (shown as is, with no petticoats under)! Either seems reasonable. Lovely design! Double flounced wide, nearly capelet collar and poufy sleeves. Ribboned hemline. I wish I could say that the gown is perfect, but it has some faults. There are a few vertical splits and tiny/ small holes in the fabric (see close-up photos). Measures: 34" bust, but this is not a gown to wear. Too historic, and too fragile. This is for museum display, or for collection.
[Back]