Antique & Vintage Dress Gallery
www.antiquedress.com
13 IMAGES: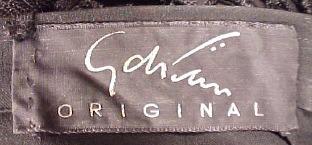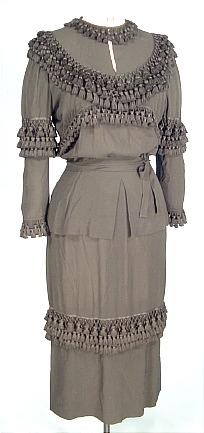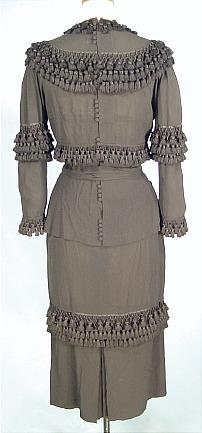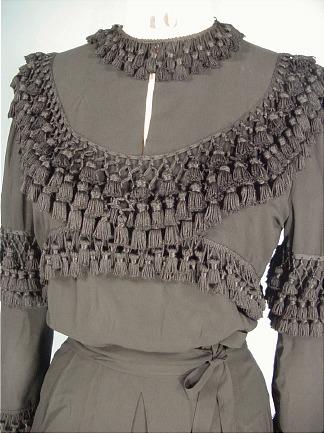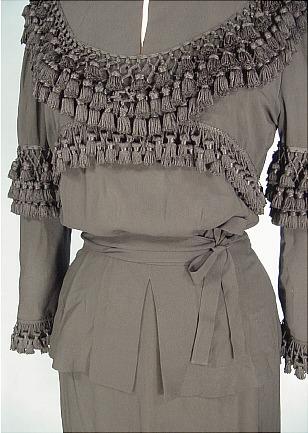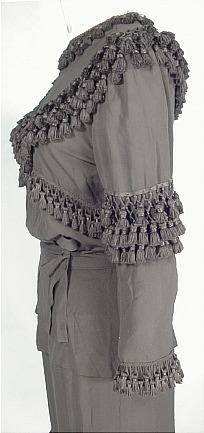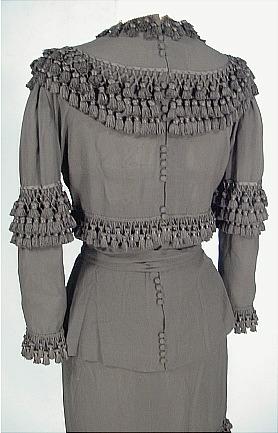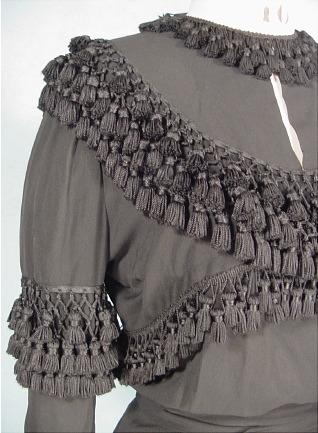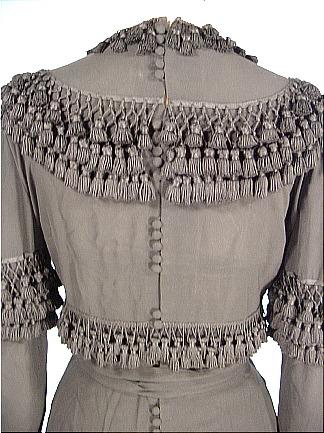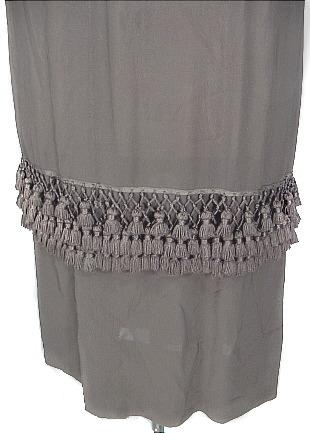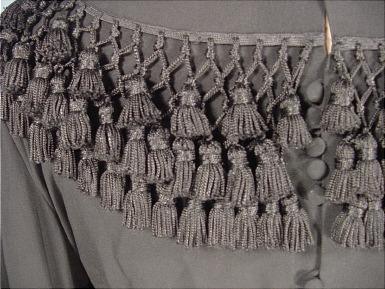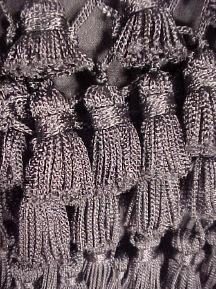 #3719 - c. 1949 ADRIAN ORIGINAL Black Crepe 2-piece Late Day Dress! Coveted Designer! I've always wanted to offer an Adrian dress to you, but frankly couldn't find one that I loved enough! However, then came this dress! Be still my heart! I didn't press it as I preferred not to abuse it - and as it will wrinkle in the mail to you anyway, I figured I'd give the dress a break - so please just overlook the wrinkles. Otherwise, it's near mint! Black crepe 2-piece dress. Simple straight skirt trimmed in a triple tier tassel fringe. Oh, and then that amazing top!! Dripping in the same tassel fringe around neckline, yoke, under bust and sleeves! Front and back! Matching self tie belt at waist. Covered button back with require a friend to help dress you.. and plenty of time! Gorgeous goods! I'm assuming you know Adrian? "Hollywood's Famed Dress Designer". From 1928-1941 Gilbert Adrian dressed Greta Garbo, Judy Garland, Katherine Hepburn, Joan Crawford for MGM. in 1941, he opened his own boutique to offer his renowned dresses to all. Many Adrian dresses are currently in Museum collections across the country. Tassels seem to have been a favorite of Adrian.... and of those I've seen, this dress ranks better than most!! FYI, a print material Adrian dress sold for $5,000 at Doyle's Auction House, New York in May 2002.
[Back]