Antique & Vintage Dress Gallery
www.antiquedress.com
23 IMAGES: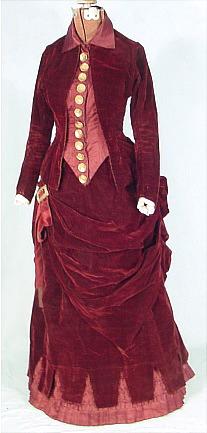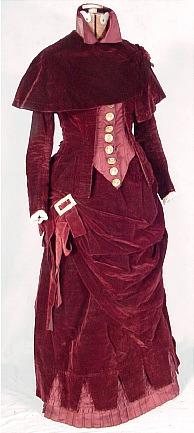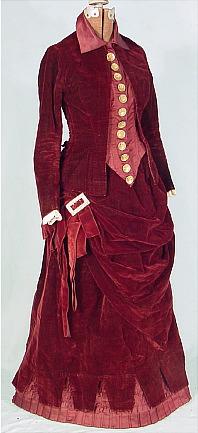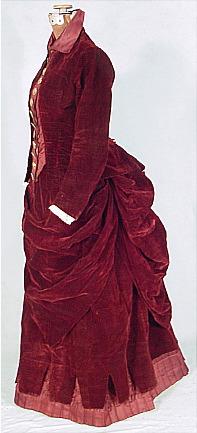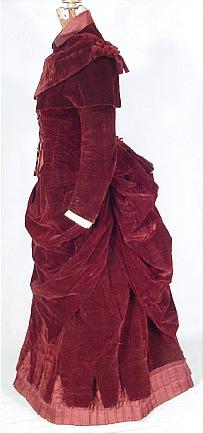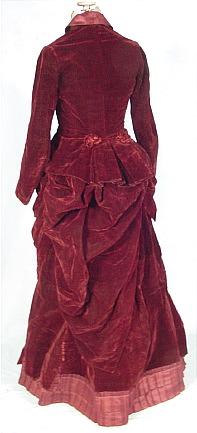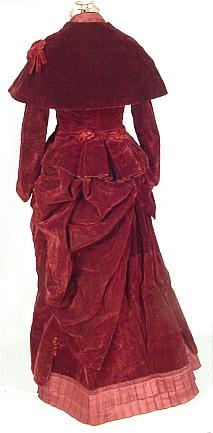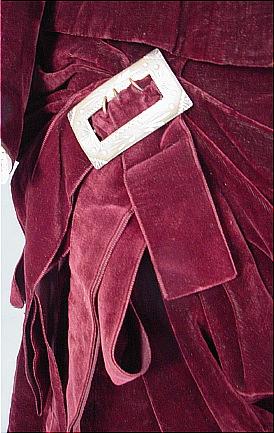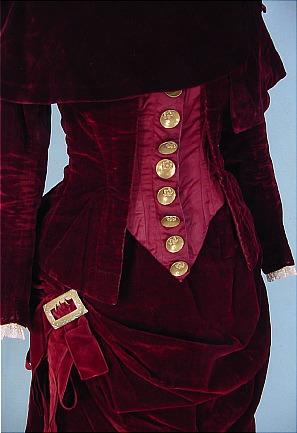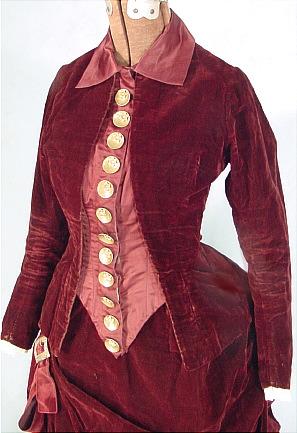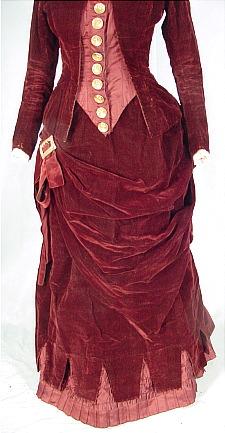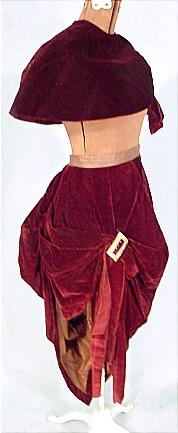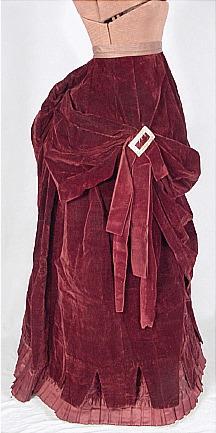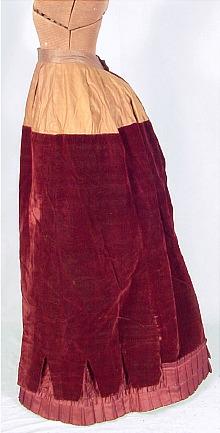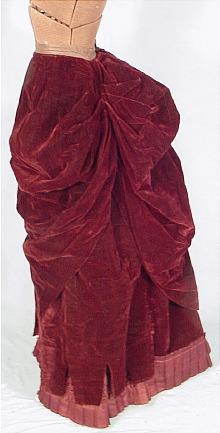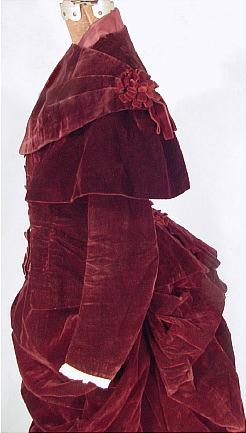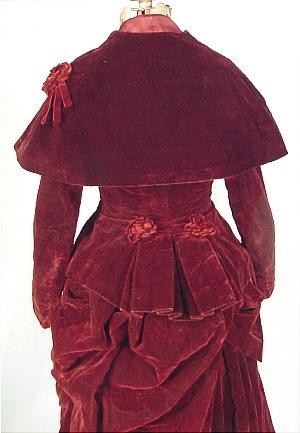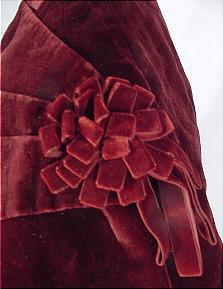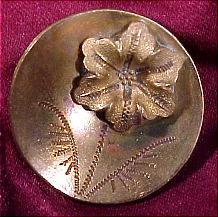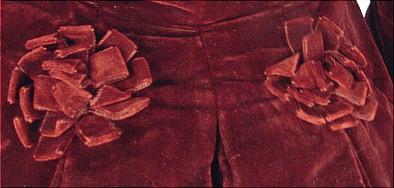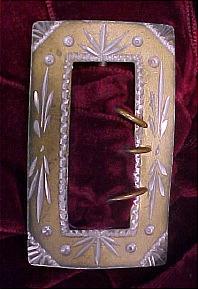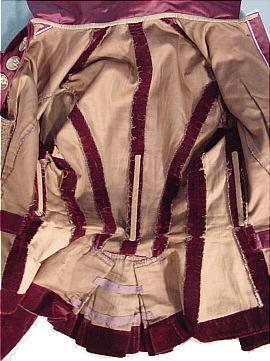 #3714 - c. 1881 RARE Burgundy Velvet and Satin 4-piece Autumn Ensemble! If you are a collector of fine antique clothing, this is one damn terrific bustle gown outfit! I've never seen an outfit with the original matching capelet (pelerine). Obviously this outfit was well cared for, and carefully packed away together. Four pieces! Starts with a burgundy velvet skirt with pleated satin hemline under crenellated tabs. The top of the skirt is a polished cotton since there is the burgundy velvet gathered overskirt/bustle (polonaise) gathered up at the side with the original diamond etched gold/silver buckle and velvet ribbons! Then comes the velvet and satin bodice with collared neck and vest faux vest. Terrific bronze flower buttons probably worth a pretty penny on their own! Lace cuffs. The final piece is the velvet capelet with shoulder closure with gorgeous ribbon flower that matches the two ribbon flowers on the back waist. Just an incredible, highly displayable outfit! I was told the bodice lining had been reinforced, but hard to tell. There is a thin layer of flannel inside the bodice for that chilly Autumn air! Photographed with a bustle underpinning not included. Excellent condition. Measures: 30" bust, 23" waist, 38" long waist to hem.
[Back]