Antique & Vintage Dress Gallery
www.antiquedress.com
11 IMAGES: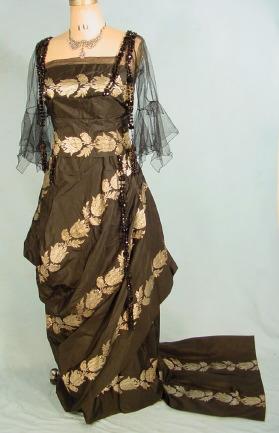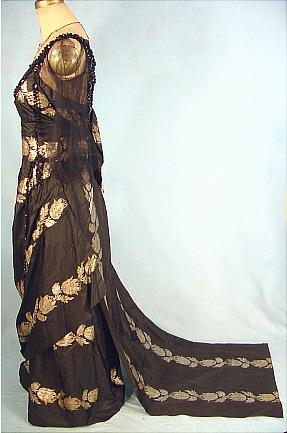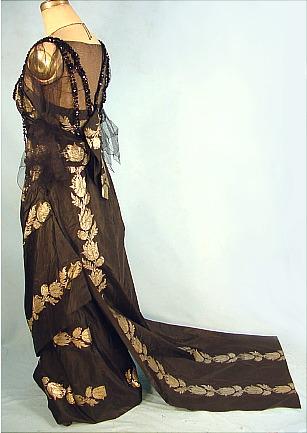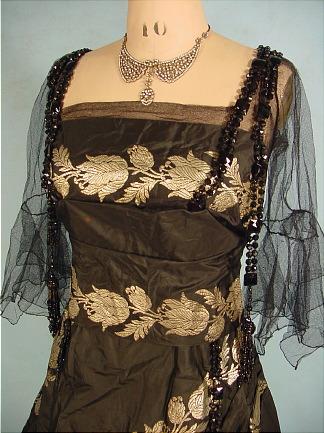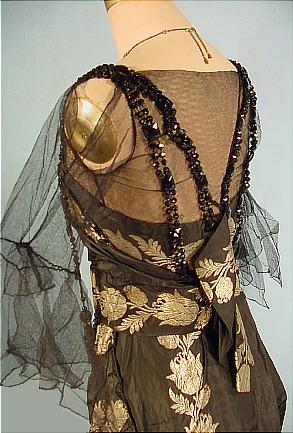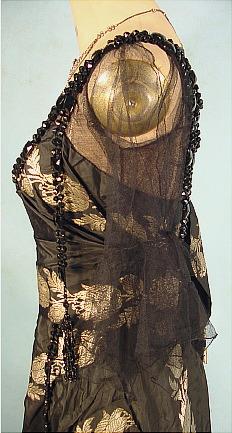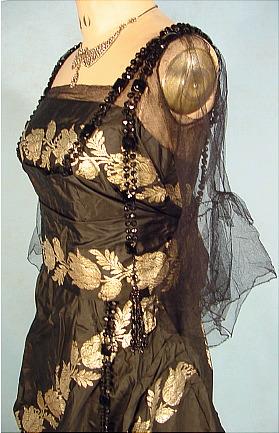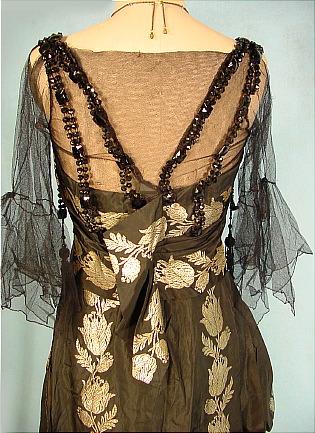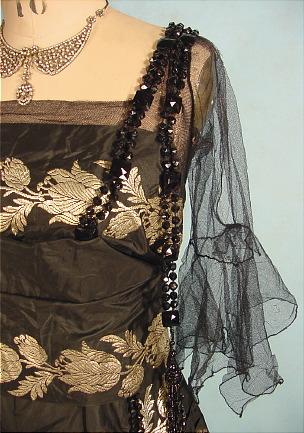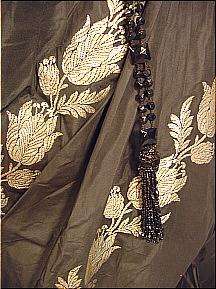 #3629 - c. 1919 Trained Evening Gown of Black and Silver Brocade with "Chains" of Jet Beads! This was the ultimate high fashion gown from the late teens. This era is hard to find for some reason, but if you are a collector, you will understand how rare this is. And you will likely want to "fill in" your collection. Fabulous material of black and silver metallic brocade taffeta. Sleeves of fine black netting. And it was hard to photograph, but there the straps are black jet beads and then there are long dangly "chains" of black jet as decorative trim, one from the waist down the front side past the knee, and one on each side of the bodice front sides. Wonderful skirt draping evokes a Grecian feel... and then there is the long straight train for added drama. Excellent condition, except for minor holes in the net sleeves, some red fading at spots on the gown, and the inner waistband of the gown is "going". But if you reinforce the waistband, that's really all that's necessary, as the other imperfections are minor compared to the rarity of the gown! And in a wearable size (though please wear carefully as it's a treasure!). Measures: 34" bust, 26/27" waist.
SOLD - but on display in Museum Category for Research/Display
[Back]