Antique & Vintage Dress Gallery
www.antiquedress.com
12 IMAGES: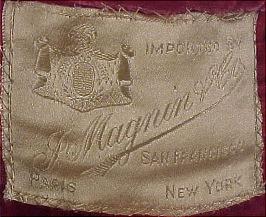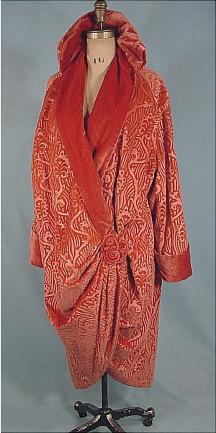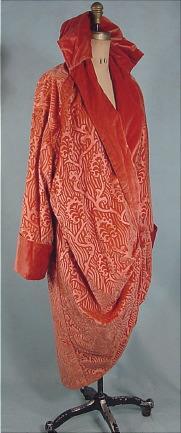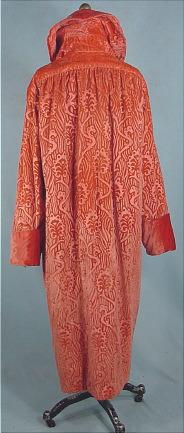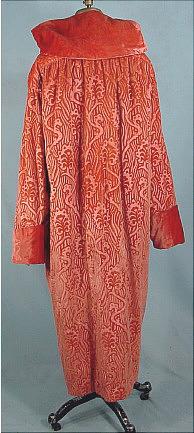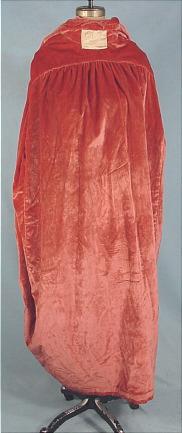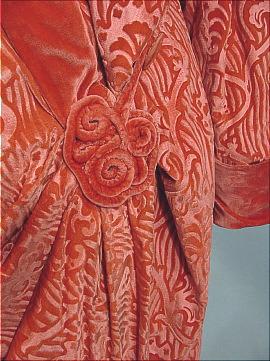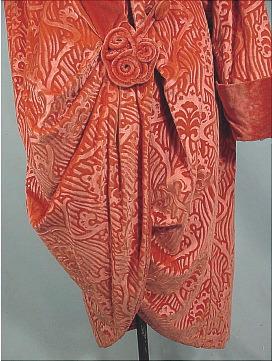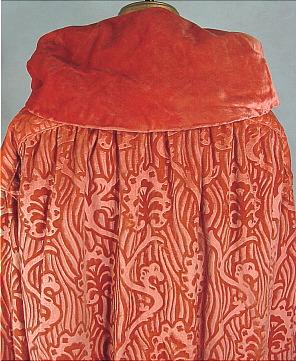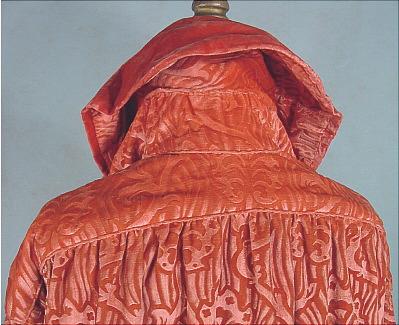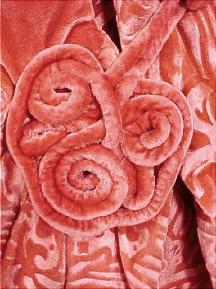 #3628 - c. 1919 Imported by I. MAGNIN & Co. Coral Embossed Cocoon Velvet Evening Wrap Coat! Imported. I'm sure that doesn't mean from anyplace but Paris! And it's certainly that incredible that you'd expect it to be from Paris. A coat to make an entrance! A fine antique piece that will last forever - and nearly always be in fashion! Wanna jump on the bandwagon with the 20's look that is so popular these days? It's a rich "chinese coral" color in a gorgeous embossed deco design velvet. Fully lined in matching plain velvet. Possible that the velvet is cotton based which makes it heavier than the typical fluid silk velvet. Substantial coat! This one might actually keep you warm, as the thin silk couldn't possibly! Closure is a masterful twisted velvet design medallion. Collar can be worn up or down. Near Mint condition.
SOLD - but on display in Museum Category for Research/Display
[Back]