Antique & Vintage Dress Gallery
www.antiquedress.com
22 IMAGES: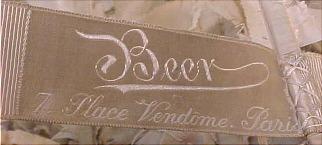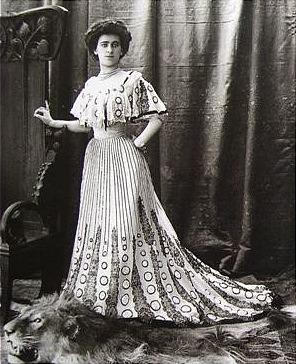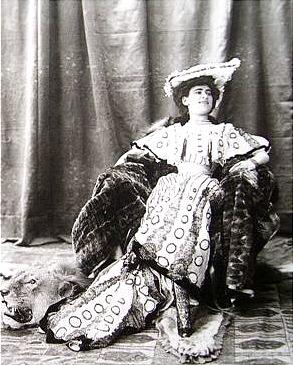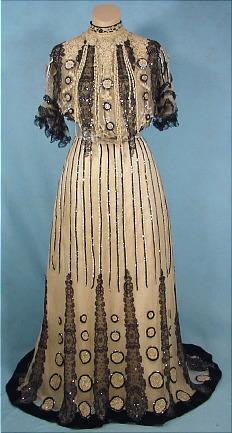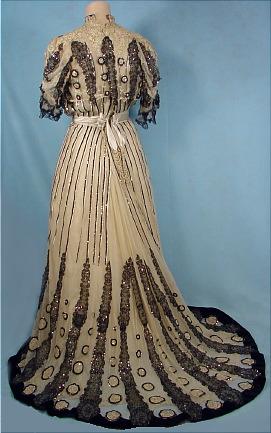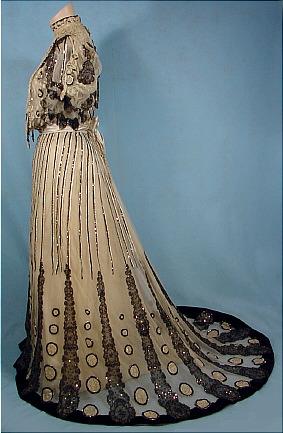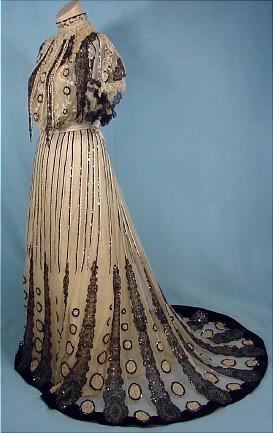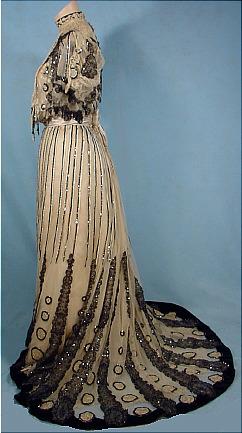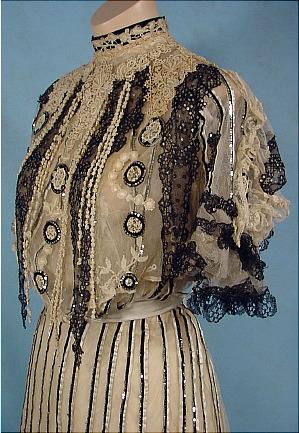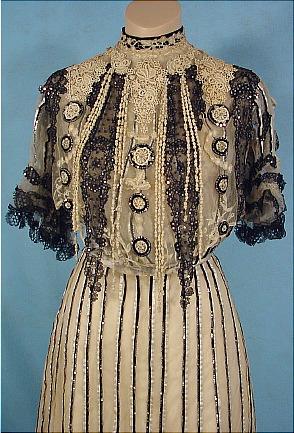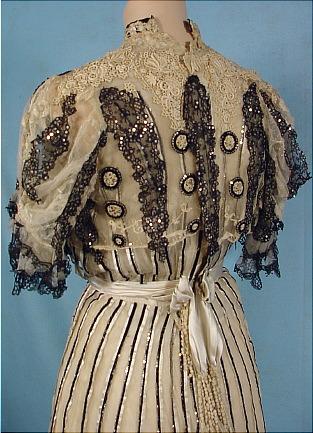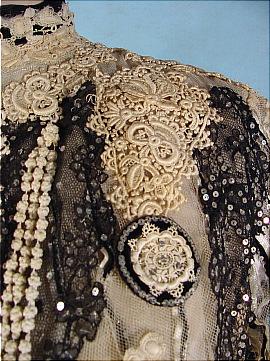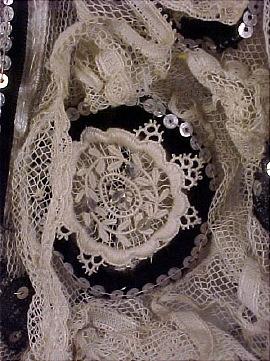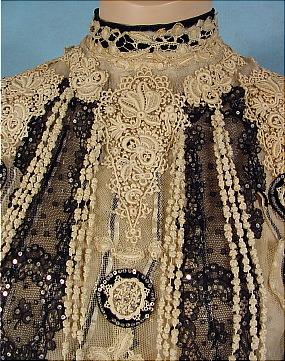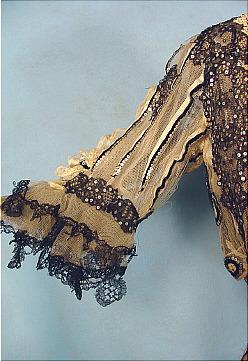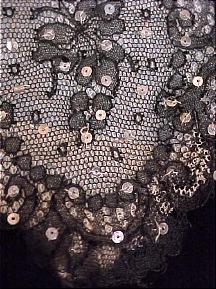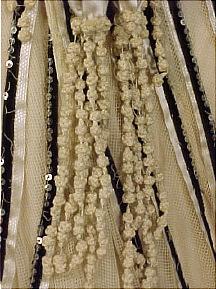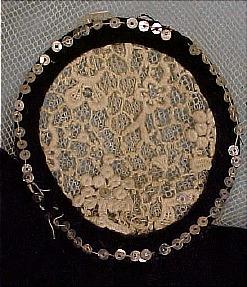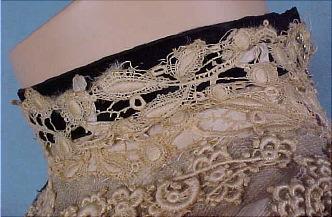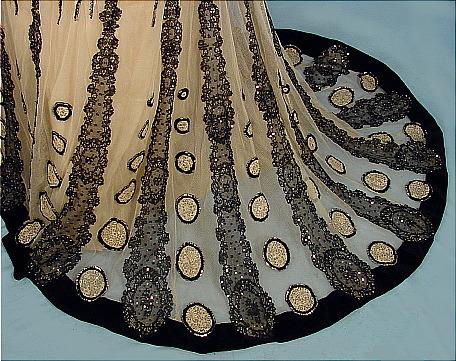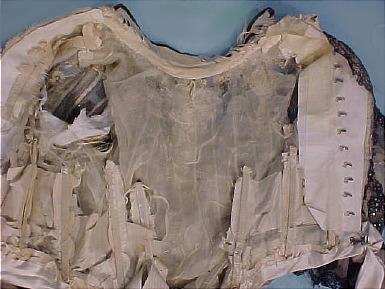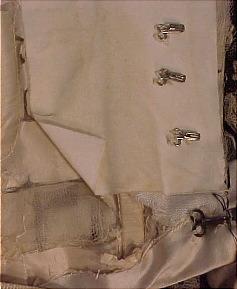 #3505 - c. 1905 RARE BEER - PARIS Trained Evening Gown! Amazing that photos of an extremely similar Beer gown were located in an antique Italian book on fashion! Beer was the equal of Worth in every way at the time! And Beer gowns can sell for more than $6,000 today. Now I'm sure that that gown was in much better condition than this one, but I'm not sure it could be prettier! If condition is not an issue for you, here's your chance for an affordable Beer gown. Overall quality is only fair. The exterior actually isn't all that bad as you can see from the mannequin.. looks great for display! Biggest issues of exterior bodice are the sleeves that have some tears under arms and rips in black lace. However, it's the interior that is a mess (see photos). Someone even added some paper fabric at the back hooks to stabilize. The inner chiffon lining is gone... which leaves the boning hanging. The label is still attached to the petersham. The skirt is in much better condition than the bodice. In fact, the sheer ecru chiffon lining still remains mostly intact under the very good condition exterior sequin, velvet, lace and net trained skirt. Satin waistband ends at back with a flourish and interesting dangling chenille trim, matching the long dangling chenille trim at front bodice. Tiny sequins adorn ecru and black lace decorations and black velvet trim. Some sequins are missing.
SOLD - but on display in Museum Category for Research/Display
[Back]