Antique & Vintage Dress Gallery
www.antiquedress.com
15 IMAGES: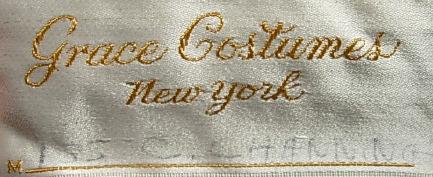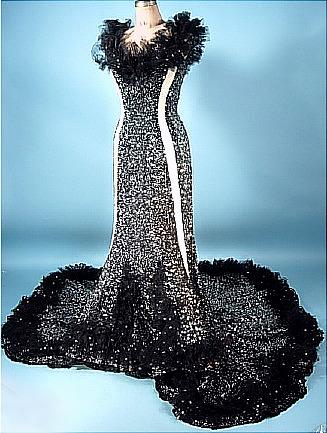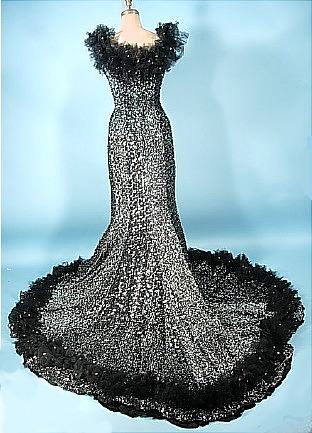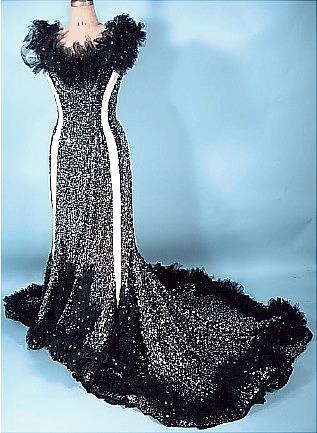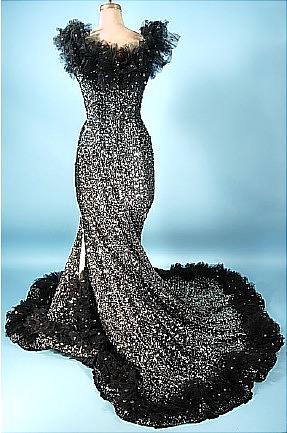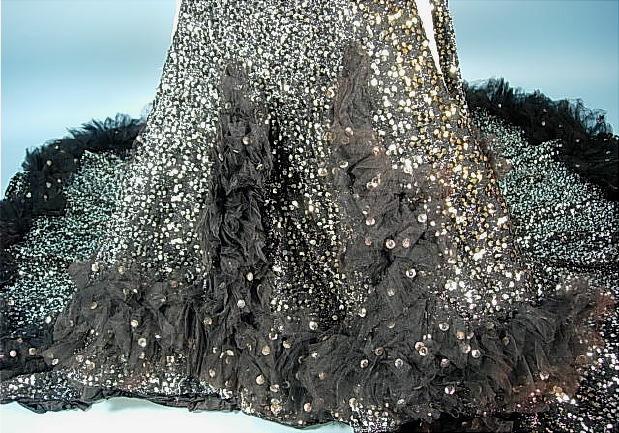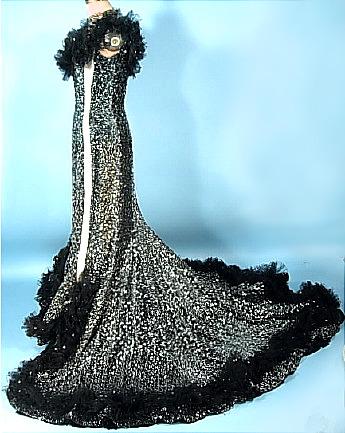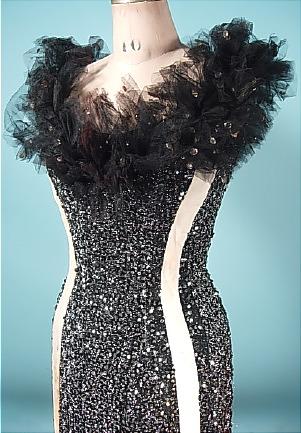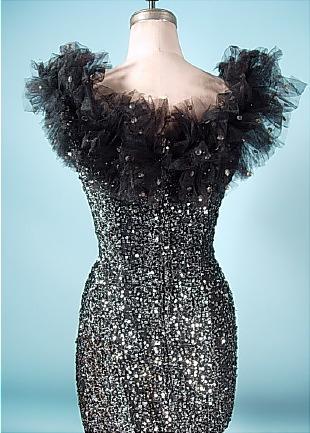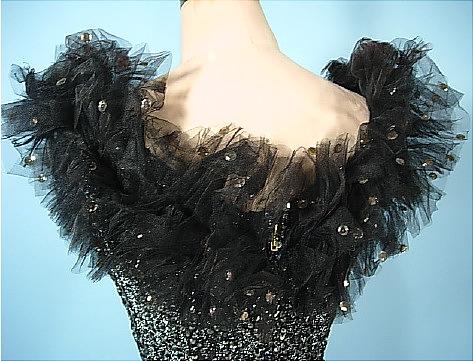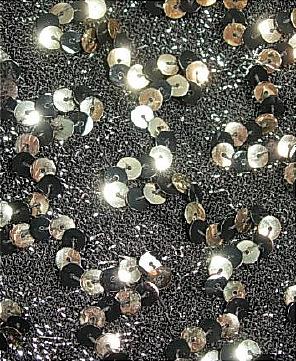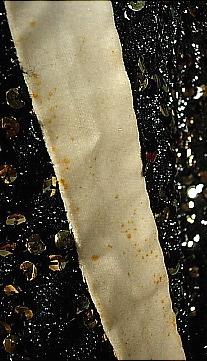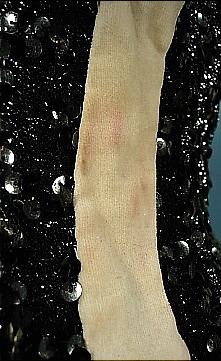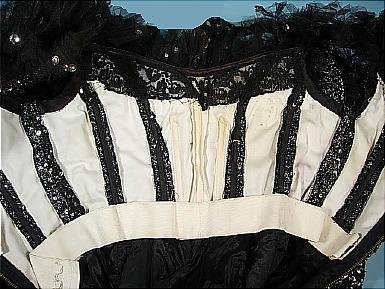 #3282 - c. 1960's Incredible CAROL CHANNING Sequin and Tulle Television and/or Stage Worn Trained Gown by Award Winning Grace Costumes, New York! Ah, if only I could find photographs of Carol wearing this gown I could tell you where she wore it. Some day I'll find the answer.... but, of course, that might increase the price, so best if you purchase before I get smarter! :) Obviously it wasn't worn off stage! I was told it was from a TV special. "Ms. Carol Channing" is written on the costumer tag. The gown is completely covered in sequins on a black and metallic floss fabric. Trimmed at neckline, hem and front skirt kicks in black tulle studded with sequins. The "lines" you see down the front of the gown on each side are strips of off-white velvet. These are stained (see close-up photos), but can EASILY be replaced with new matching velvet as they are just tacked on. The only other issue is that some of the silver sequins have turned gold colored (mostly on left lower corner of dress). You can leave as is, or touch up with silver pen if you wish, or replace. Heavy duty back metal zipper at back. This beauty weighs a ton! Huge train swings most of the way around the hemline. Measures: 36" bust, 28" waist, up to 41" hips, 60"-87" long from shoulder to hem.
GRACE COSTUMES INFO:
Founded in 1961 by two sisters, Grace Costumes continues to produce award winning and exquisitely crafted costumes for theatre, opera, ballet, film and television. For the Broadway stage, they built the costumes for the original productions of Fiddler on the Roof, Cabaret, She Loves Me, Lorelei (starring Carol Channing), The Wiz and Beauty and the Beast. They worked extensively with the New York City Ballet, as well as building 68 productions for the American Ballet Theatre.
SOLD - but on display in Museum Category for Research/Study
[Back]