Antique & Vintage Dress Gallery
www.antiquedress.com
8 IMAGES: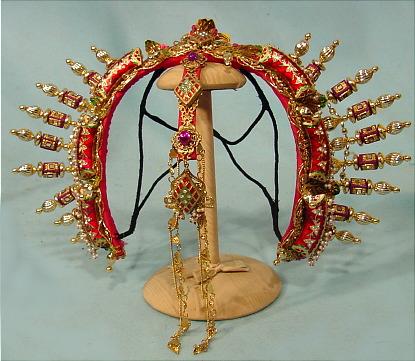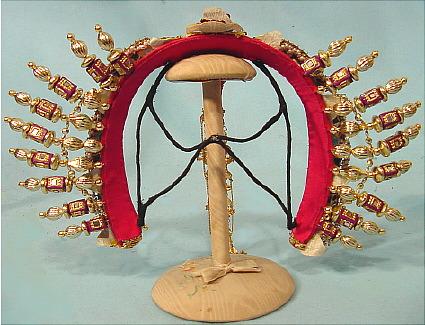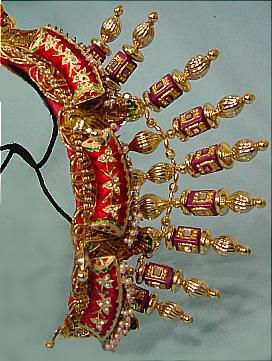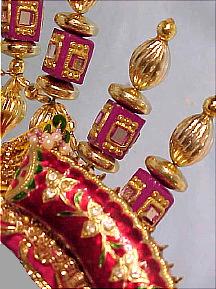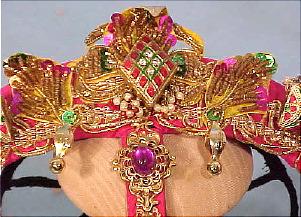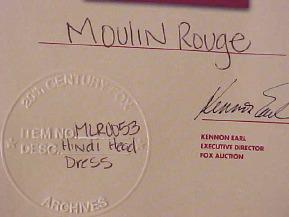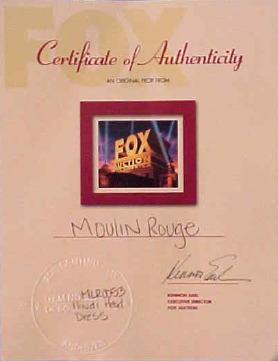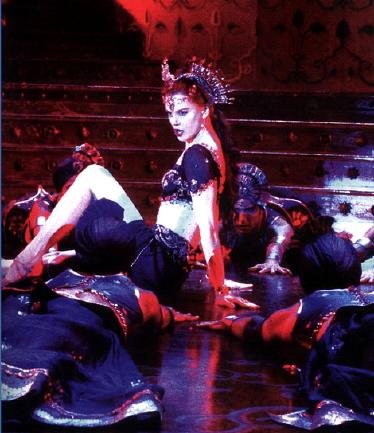 #3119 - RARE Elaborate Original Headpiece from the Movie "Moulin Rouge" starring Nicole Kidman! Beautiful costume piece from one of the best movies of 2001. Golden Globe Winner-Best Film- with Nicole Kidman awarded Best Actress! Odds on favorite for Oscar Nominations as well. You must agree that along with the acting, the star of the film was the Sets and Costumes.... extraordinary... and will likely win some awards. So I'm proud to offer to you an original headpiece from the movie which comes complete with a COA (Certificate of Authenticity) from 20th Century Fox. I'm sure if you rent the movie and use the pause button you will find this piece. Meanwhile, I have a photo of Nicole in a headpiece taken from the film. This was the highlighted piece from the 20th Century Fox auction! I've not seen another! Excellent condition... I only see a few small rhinestones missing. Easily replaceable, but I didn't want to mess with this soon-to-be historic piece of Hollywood memorabilia.

SOLD - but on display in Museum Category for Research/Study
[Back]