Antique & Vintage Dress Gallery
www.antiquedress.com
13 IMAGES: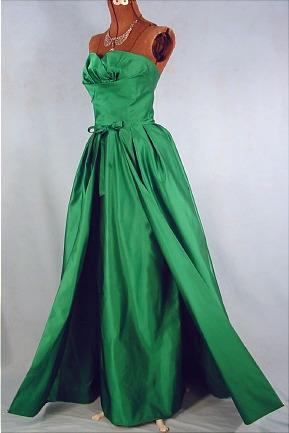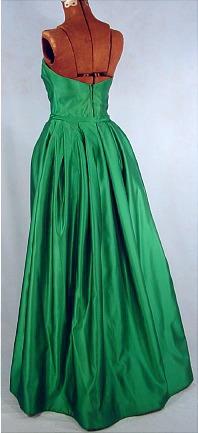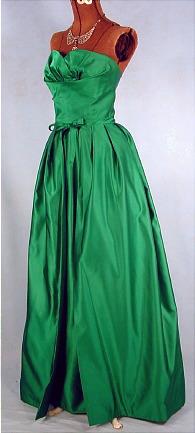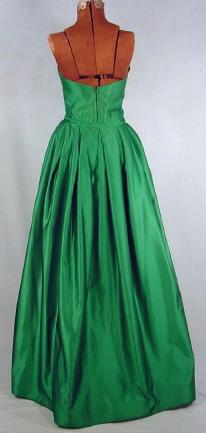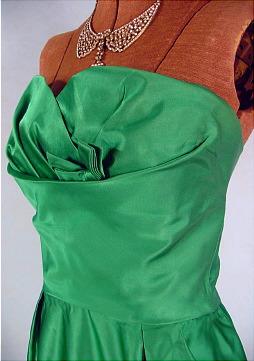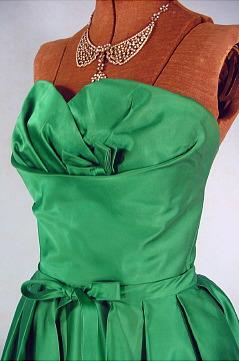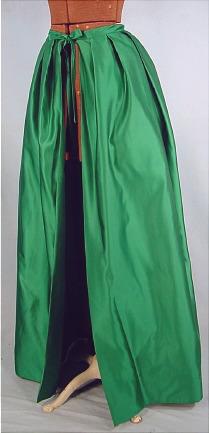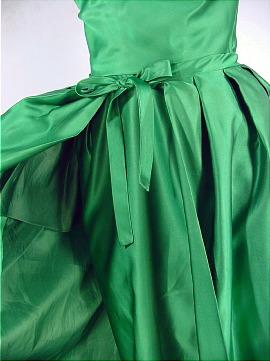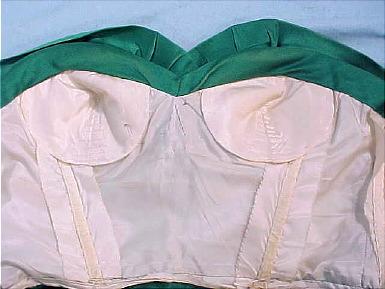 #3078 - c. 1950's Emerald Green Silk Gown with Separate Overskirt and Bolero! If you are a lover of antique/vintage gowns (and I'm sure you are if you are reading this!), then you will know the "Sabrina" gown worn by Audrey Hepburn and designed by Givenchy. Although that gown was black and white with decoration... it was the shape of the gown that made me swoon! After years of searching for a similar look, I finally found this exquisite emerald green silk gown with a detachable ballgown overskirt and additional bolero jacket for chilly evenings! Unfortunately for you and me, it's sized for an Audrey-sized woman.... but I know there are those of you out there! Just a few! Measures: 28" bust, 23" waist, 42" long from waist to hem (with 2-3" extra in hem). Back metal zipper. Lined bodice with cups. Unlined skirt for fluid movement. Excellent condition with just minor, minor, minor underarm lightening and I see one (picky!) one green spot in the folds of the skirt. There is also a crummy bolero that comes with the outfit which I would use for extra material to increase size!!! Fabulous!
SOLD - but on display in Museum Category for Research/Display
[Back]