Antique & Vintage Dress Gallery
www.antiquedress.com
18 IMAGES: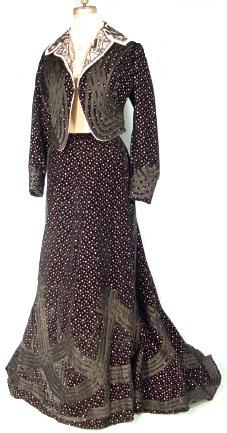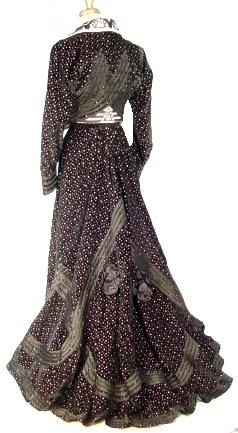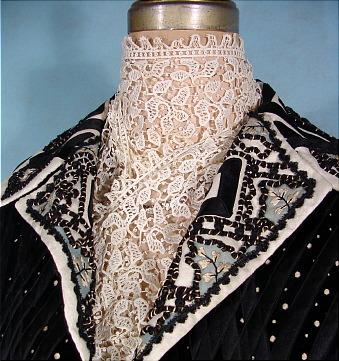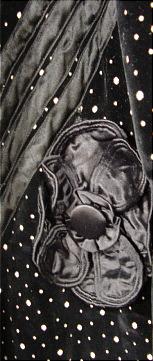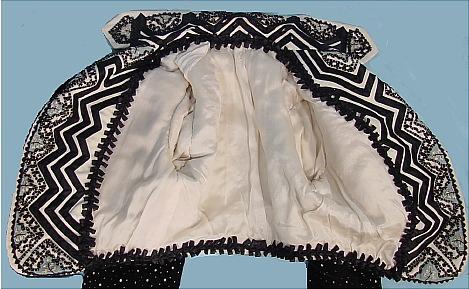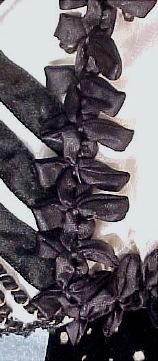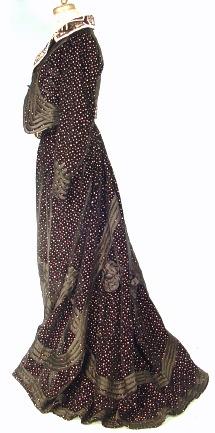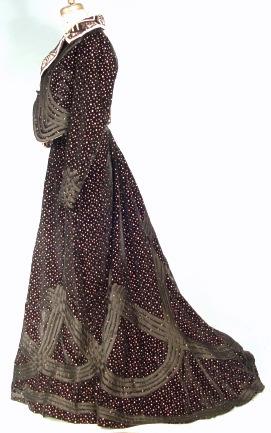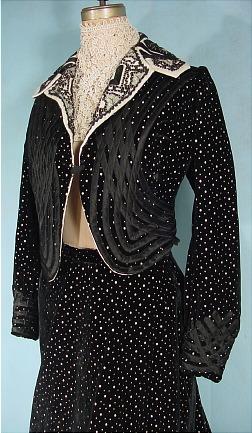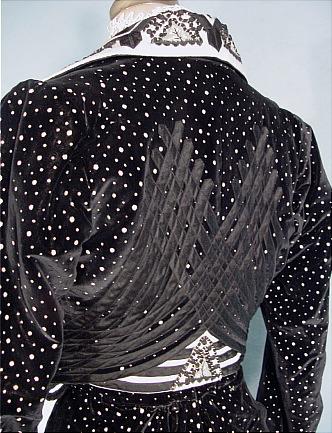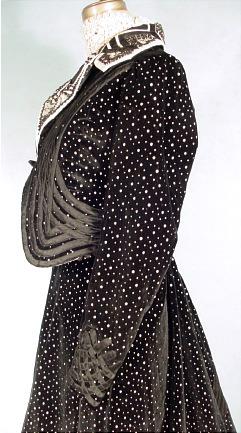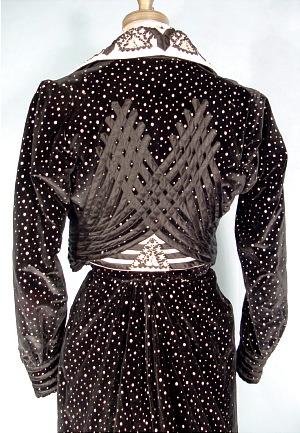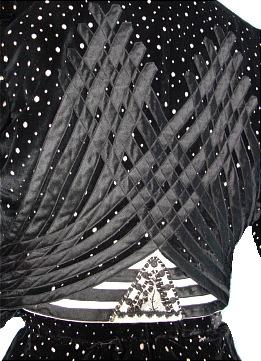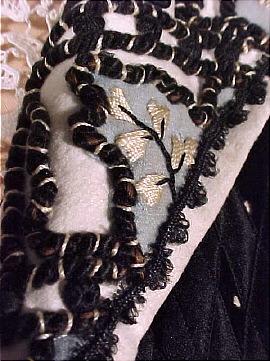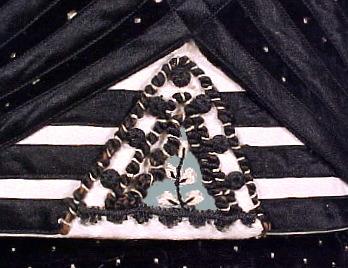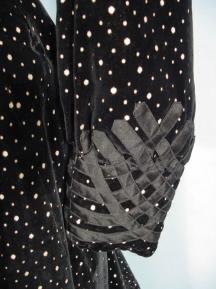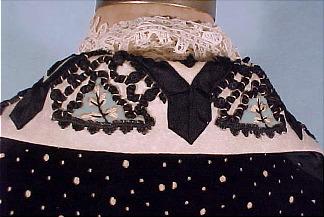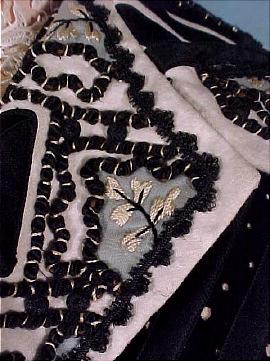 #0200 - c. 1902 Museum Quality Couture Trained Black Walking Suit! I'm not really sure I want to sell this, so if you ask to purchase.. I may say "no"... I'm just warning you! :) I'll try to remain resolved, but it will be a struggle! Near MINT condition... as perfect as it was when new 100 years ago! The photos can NOT due this justice! It's the best walking suit you will ever see. Black velvet with cutout polkadots showing an underlayer of white silk throughout. Top quality goods! Beautifully decorated with black satin bands in rows of fours all over skirt and bolero style jacket. What is hard to see until you see the close-up photos is the exquisite detail in the collar and back waistband - so please look. Appliqued and embroidered with light blue felt and silk thread roping. Fully lined in an ivory silk, slightly padded for winter wear and fully trimmed in tiny silk "bows" which only show if you are removing your jacket. There is no blouse, I just placed some lace on the mannequin at the neck. Measures: 36-38" bust (open jacket so hard to measure), 32" waist of skirt, 43" long from waist to hem in front, 52" long in back. Add a large fancy jaunty hat and go back in time. I'm showing a fashion drawing of another walking suit from 1902 to see the look.
SOLD - but on display in Museum Category for Research/Display
[Back]