Antique & Vintage Dress Gallery
www.antiquedress.com
24 IMAGES: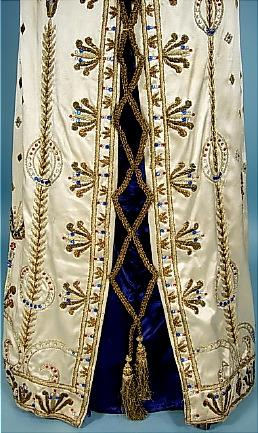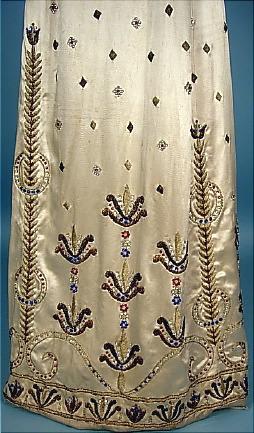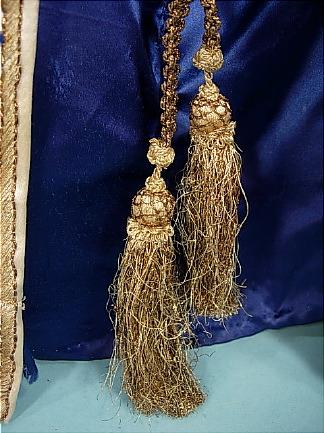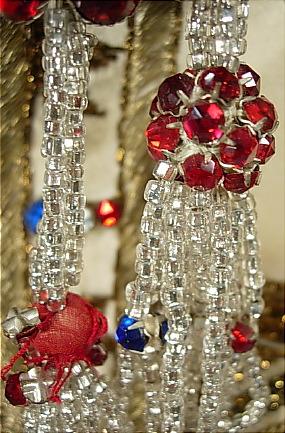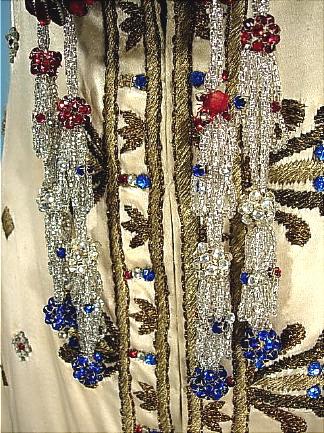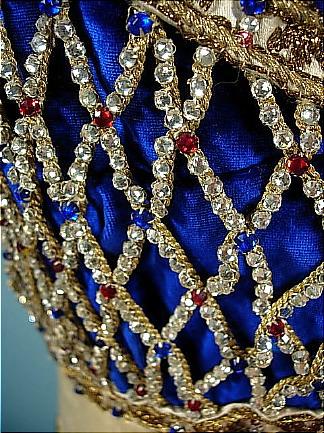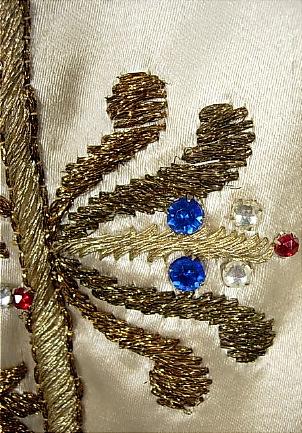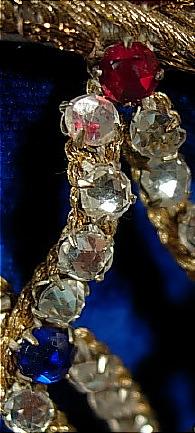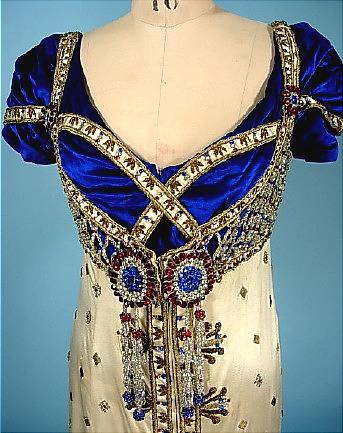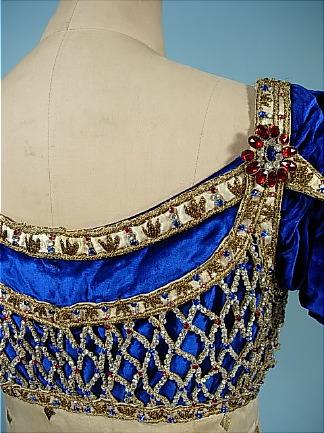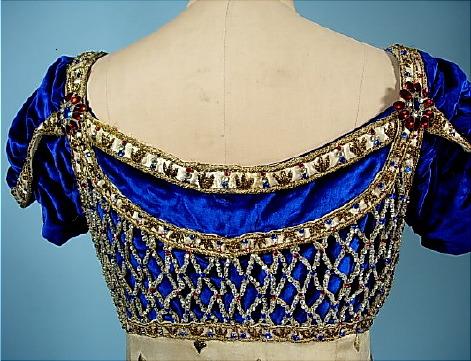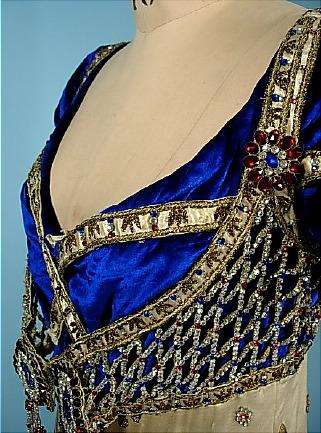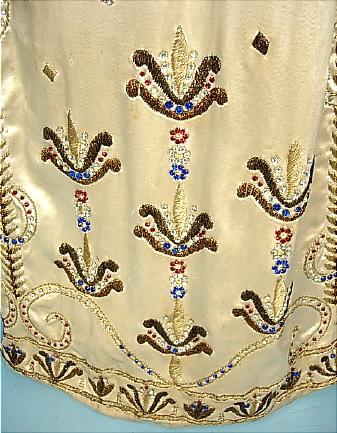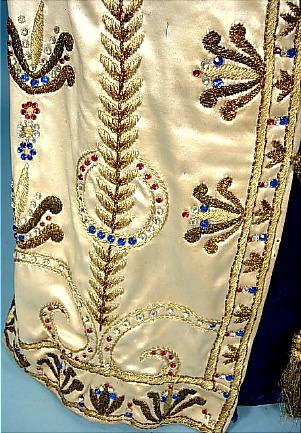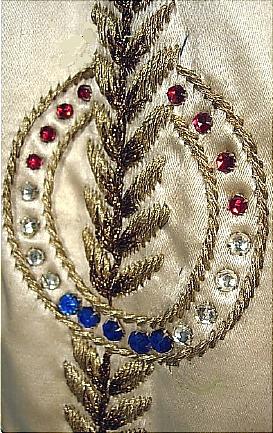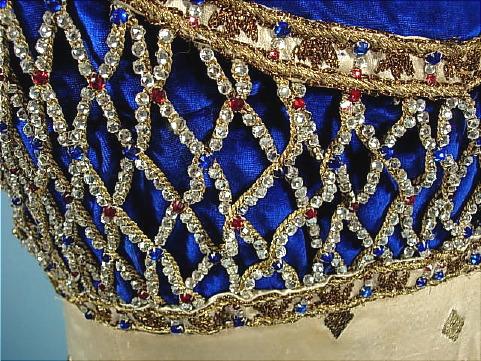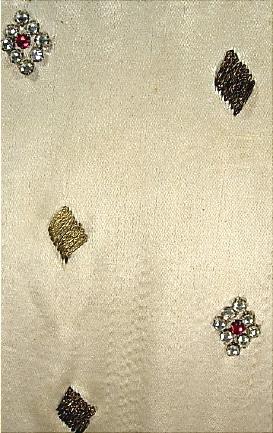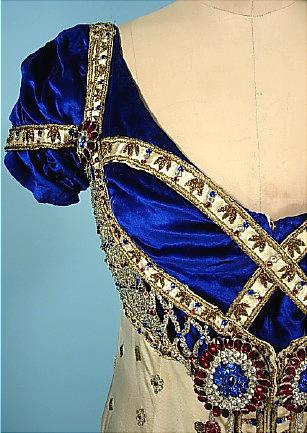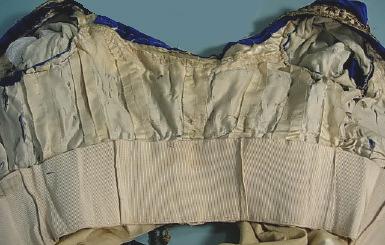 #1904 - c. 1910 Jeweled Satin and Velvet Gown! Designed for Madame De Bittencourt! Assumed Edwardian Costume for Fancy Dress Regency Ball! ! I have done a bit of research on "Madame De Bittencourt" and was able to find a dated May 15, 1912 portrait photo of Mdlle Maria Isabel Regina Aspasia de Bittencourt in her court gown. She later became Countess of Lisburne goodness.. She was the only child of Don Julio Fermin Albert de Bittencourt - yet there is no listing for the name of her mother... but she had to have one! And I have to assume this was the women for whom this gown was created. There IS one reference to a beautiful Madame de Bittencourt as the wife of the Argentine Minister a the Court of St. James. She is referenced in the late Edwardian era as a noted gambler at the tables in Monte Carlo...who... "looked perfectly lovely, exquisitely dressed always, with magnificent jewellery, her eyes bright, her lips smiling." This gown (I was told) was originally sold by Sotheby's in London years ago. I have no documentation on that. The gown itself is exceptional. Ivory satin encrusted with gold metallic thread and red, white and blue rhinestones, with brilliant royal blue velvet bodice and satin under gold corded tassel at front hemline. Large jeweled medallions close at front empire waist with beaded tassels. The condition is Good to Very Good. There are light stains, fabric pulls and tiny holes here and there on the satin. Most all the stones are brilliant and intact. Measures: 38" bust, up to 29" underbust, up to 38" hips, 59" long from shoulder to hem. A RARE gem!!
SOLD - but on display in Museum Category for Research/Study
[Back]