Antique & Vintage Dress Gallery
www.antiquedress.com
8 IMAGES: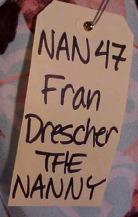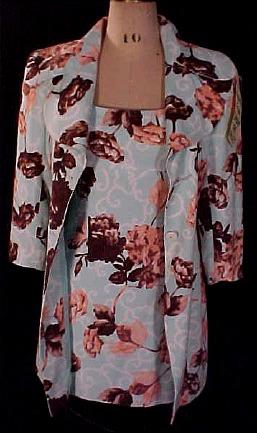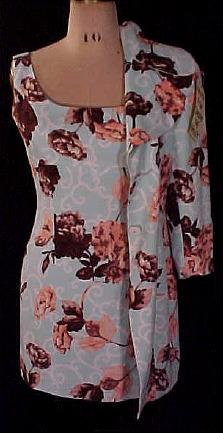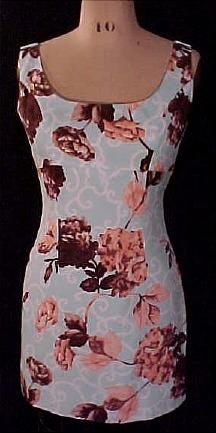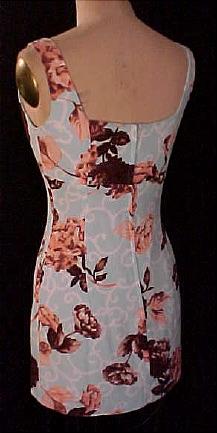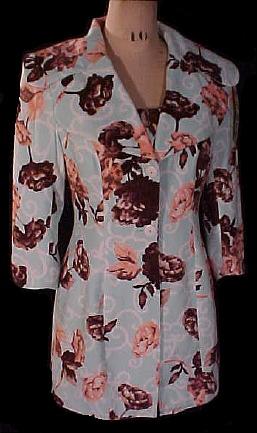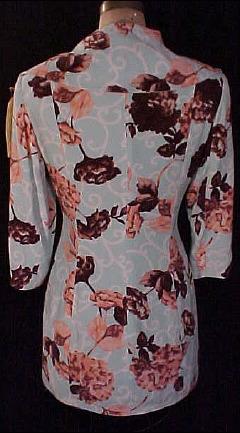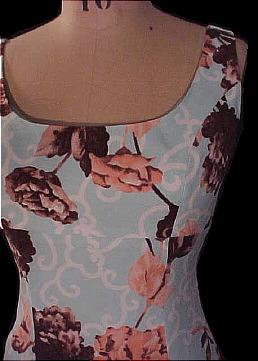 #1813 - c. 1990's Light Blue Floral Tank Dress and Matching Coat by Moshary. Television Memorabilia. Labeled as worn by Fran Drescher on the hit TV Show, The NANNY! This outfit was purchased in a lot of 5 outfits worn by Fran Drescher on her TV Program, "The Nanny". Each has an attached tag and came from a re-sale shop in Los Angeles. My parents and I were doing our homework for you - watching as many re-runs of The Nanny as possible - so that I can guarantee authenticity! So... I personally saw the coat of this outfit on the show.. It was in Episode 5.6 (year 5, show 6). Since the coat was worn by "Maggie" (the daughter) and she was huddling behind the other children, So they might have just gone back to wardrobe to grab a coat. So, you are guaranteed that this is from the show, but I would imagine that the entire outfit was worn by Fran Drescher on another episode, we just have to find it!! Meanwhile, it's a sweet little outfit. Padded shoulder coat, nicely tailored tank dress. Excellent condition. You must realize that the outfit is SHORT, as you would imagine from seeing the show. Wear it if you've got the nerve, but remember it's memorabilia!! 34/35" bust, up to 27" waist, up to 36" hips TOPS!
ITEM #1813
Please use this number to order