Antique & Vintage Dress Gallery
www.antiquedress.com
6 IMAGES: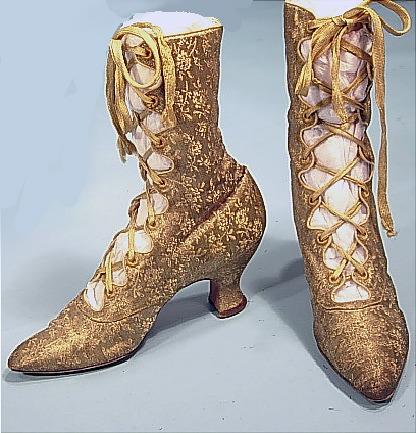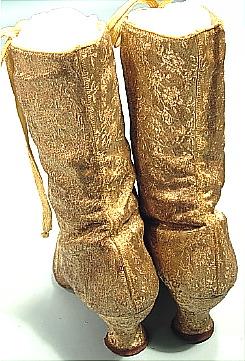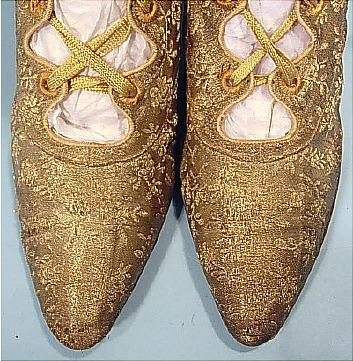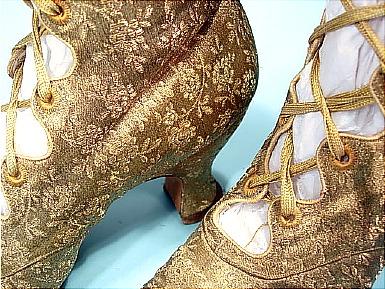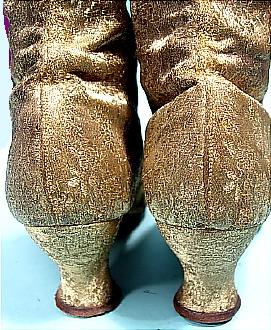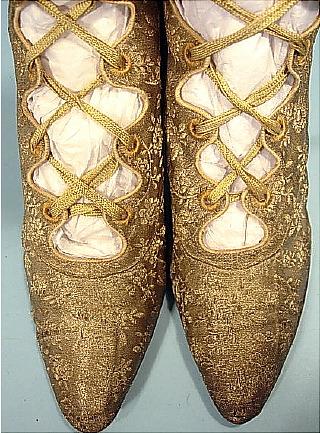 #1760 - c. 1900 RARE Gold Lame Brocade Open Front Evening Boots! Museum Quality and Condition! I've had these in my personal collection for many years so you know how much I love these!! They are in remarkable condition... nearly like new... with just a hint of tarnish at the very tip of the toe and, of course, normal wear to the sole. But, my goodness, "she" wore these with care! And from the obvious care in storing for over 100 years, they were obviously loved by the all the owners over the years. The photos will show you all you need to know. Old gold lame floral brocade with fully open front tied up with matching old laces (seem to be original as they match perfectly). White kid leather interior. Made have been custom made for the original, obviously wealthy patron. Museum Quality and condition! I give the measurements as people ask, but they don't mean anything! Measures: 10" long x 2.75" wide, 2" heel.

$ 1,495. SOLD

Approx. - SIZE 5 AAA???