Antique & Vintage Dress Gallery
www.antiquedress.com
10 IMAGES: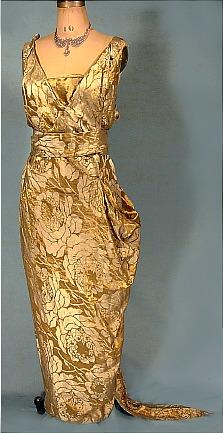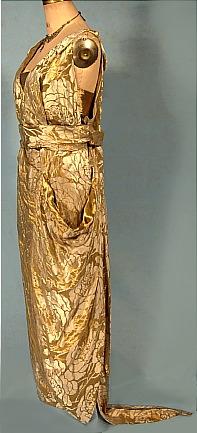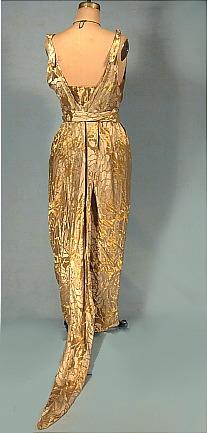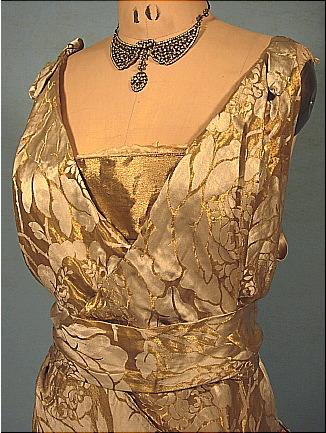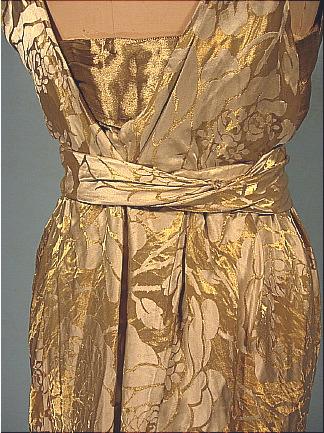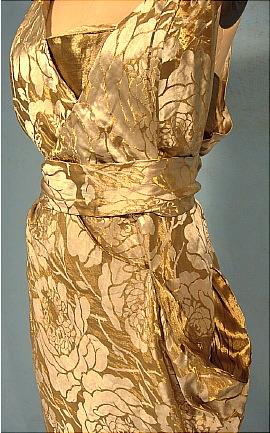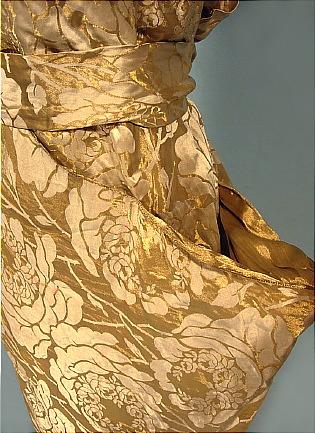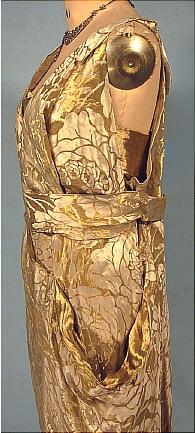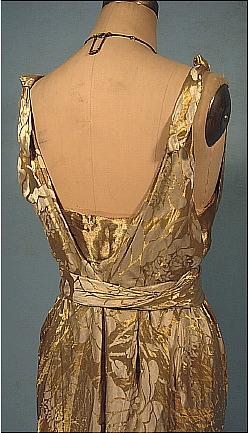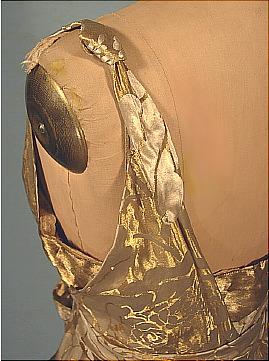 #1480 - c. 1914 Gold Lame Brocade Hobble, Trained Evening Gown from Mrs. Bullock's Estate! I have no written provenance on this, but when I purchased it (years ago), I was told it was owned by Mrs. Bullock (you know... from Bullock's Department store). She would obviously have access to the best fashions, and would certainly have to dress the part of "Grand Dame"! This is, without doubt, one of the most exciting fabrications for an Edwardian gown I have seen! The gold lame brocade is in bright shiny condition, with no fading or oxidation. Obviously high fashion shape, with the wired hip pouf and thin fish train. Slight bows at shoulders. The gown is not ornamented, as Mrs. Bullock would have worn long gloves and plenty of expensive jewels to complete the outfit. Silk lined. If you want a wearable sized "Titanic" era gown in material that belongs as the centerpiece of a museum exhibition, you can thank Mrs. Bullock for storing this exquisite gown so perfectly for nearly 100 years.
SOLD - but on display in Museum Category for Research/Study
[Back]