Antique & Vintage Dress Gallery
www.antiquedress.com
12 IMAGES: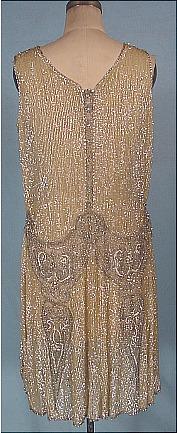 Above shown worn with Medallion Design at front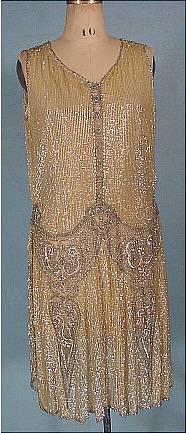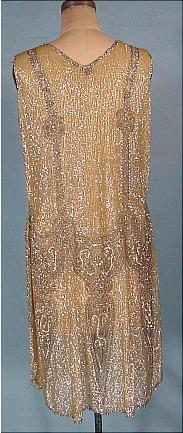 Above shown worn with Medallion Design at back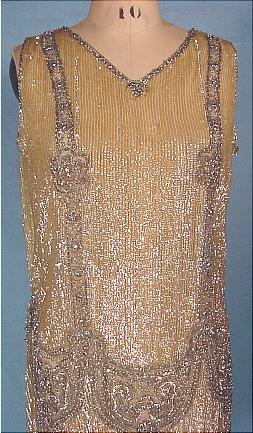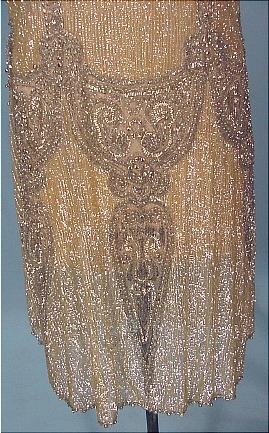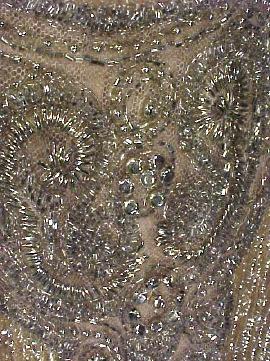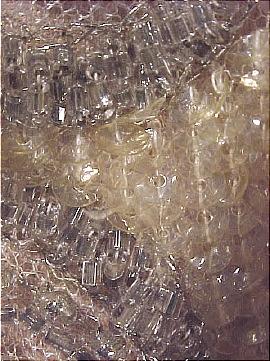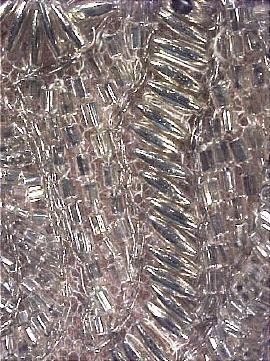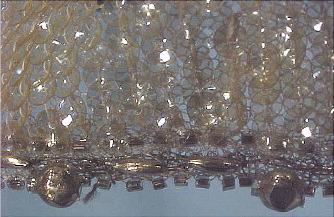 #0363 - c. 1926 Deco Silver and Gold Sequin Dress! I am selling some of the incredible sequin and beaded flapper dresses that have been in my personal collection for many years. I'm not sure I really want to do this, so if you don't buy them quickly, I may just buy them back myself! I actually wore this dress to a Broadway play ("Ragtime") a few years ago when my cousin (Peter Friedman) was one of the leads! I thought I was dressing in the right time period, but turns out the play took place c. 1905, so I was dressed 20 years in the future. Eek! Oh well, I tried! But, bottom line.. the dress was a huge hit! And I have rarely gotten so much attention!! I'm showing the dress (at left) worn correctly with the two medallions strategically placed (you can see where). But it certainly can easily be worn backward (as I did... as I'm shy!) and look equally fabulous! The dress is all clear sequin dress with silver beading on nude netting. Very strong! The deco design is absolutely exquisite (no exaggeration there!!). Excellent condition. Needs a nude or gold slip under. There are slits from hip to hem on both sides. Measures: up to 38" bust, up to 46" hips, 42" long from shoulder to hem. Looks great on me at 34/26/37 as well. There will always be a few sequins/beads missing in any antique beaded dress, but it's 99.9% intact.. and strong!
SOLD - but on display in Museum Category for Research/Display
[Back]