Antique & Vintage Dress Gallery
www.antiquedress.com
21 IMAGES: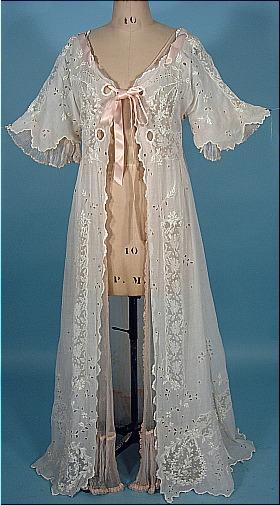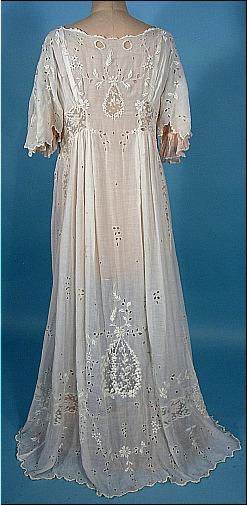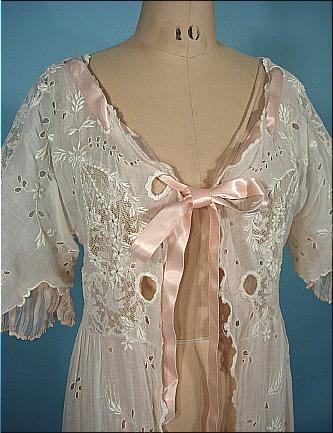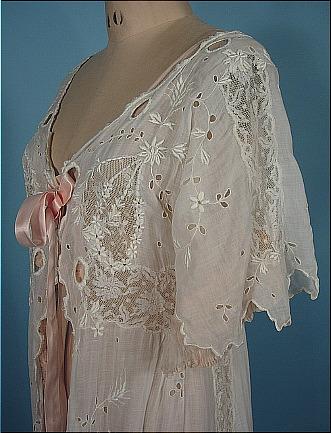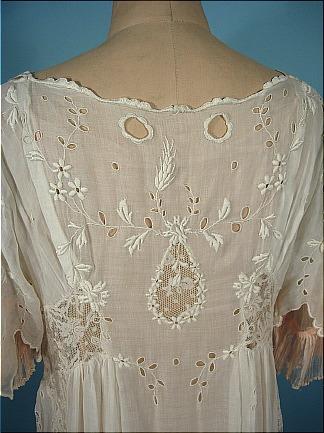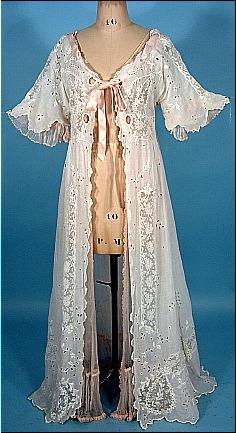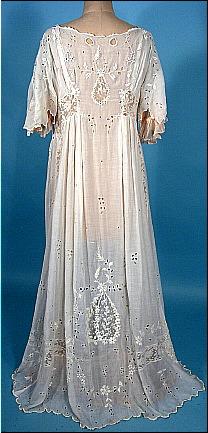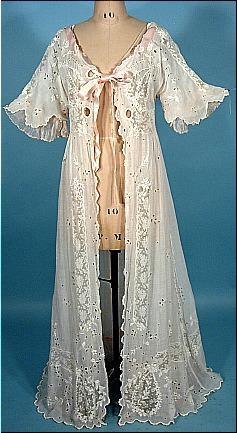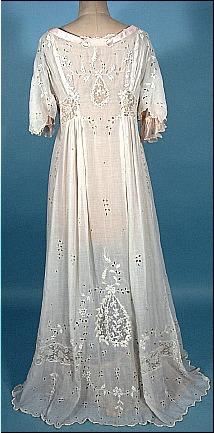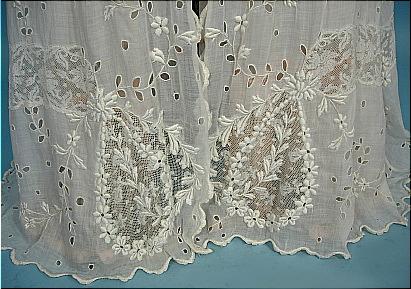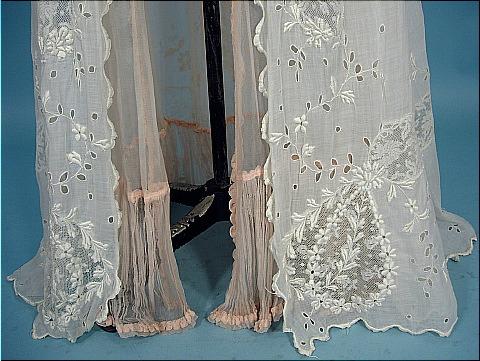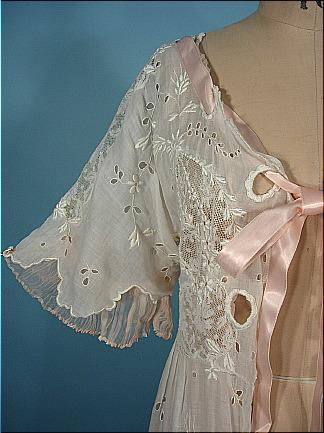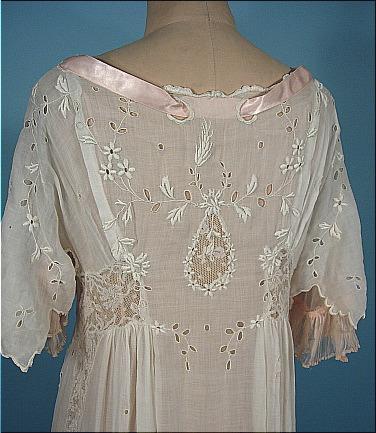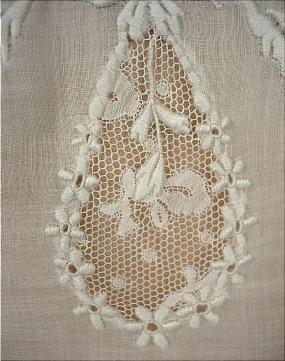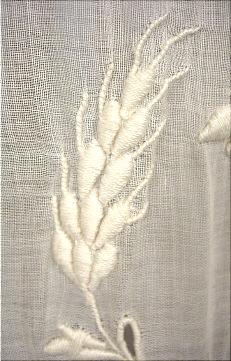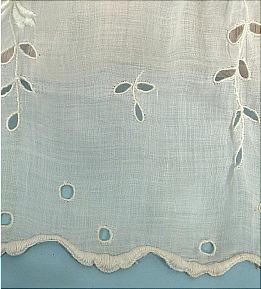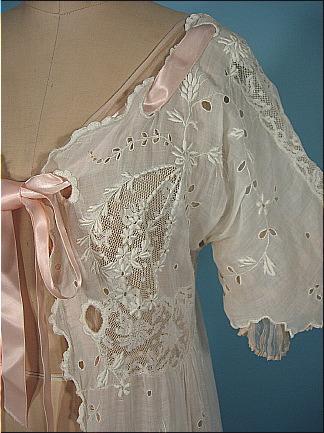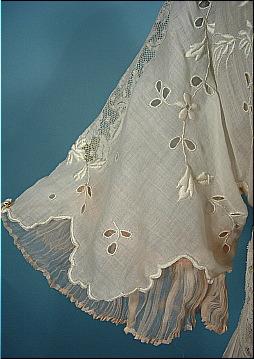 #0015 - c. 1910 Dressing Gown of White Batiste Cotton with Embroidery and and Rare Blush Pink Silk Chiffon Lining! This breathtakingly gorgeous dressing gown has been in my personal collection for years! But she recently told me that she wants to go see other parts of the world, so I have agreed to let her go!! Just like children... you love them for years, but at some point they move on. I'm only letting her go to a good home... so I might have to ask for references!!! So rare to find these lacy dressing gowns in great condition ... and even more rare to find them with the original sheer chiffon linings still in tact!!!! This one is a blush pink which you see at the open front (with ruffled hemline) and under the bell sleeves. The pink satin ribbon on this gown isn't original, but everything else is. Near mint condition! Embroidered flowers with lace inserts. It's even in a wearable size at 34/35" bust (as you see on the 35" bust mannequin). Just ties to close at bust and empire waistline, or leave more open to fit you. This will just sweep the ground on about 5'5" or so.

SOLD - but on display in Museum Category for Research/Study
[Back]