Antique & Vintage Dress Gallery
www.antiquedress.com
10 IMAGES: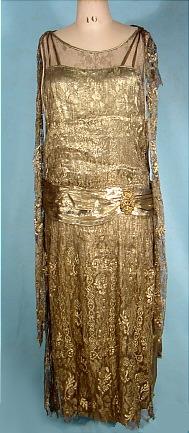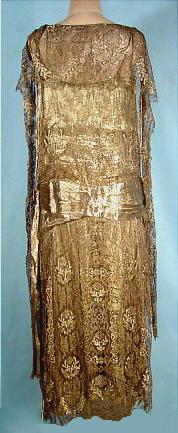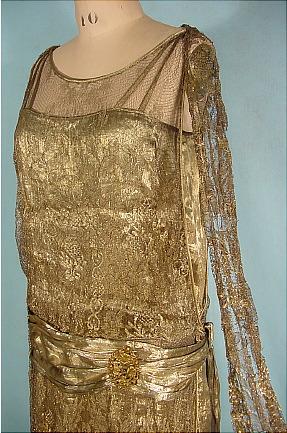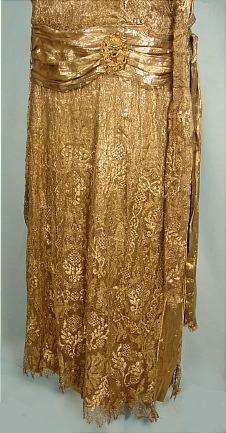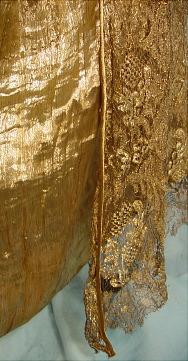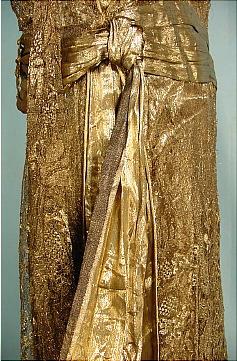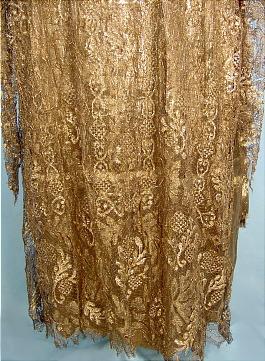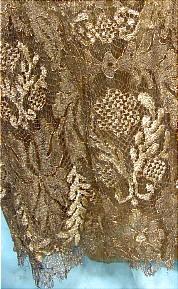 #0004 - c. 1929 S&J.B. Paris, New York Gold Lame and Gold Bullion Lace Evening Gown with Attached "Scarves"! Now, I will let you in on the secret of my numbering system. As you can see, this item is number #0004, which means that it has been in my collection for many, many years! But every once in a while, I feel it's my "duty" to offer you up some of the items that haven't seen the light of day for decades! I'm a total sucker for the REAL gold lame... there is just no comparison to the cheap stuff they sell today. This gold shines like the real stuff... and I was once told that indeed this old lame IS spun with gold. Gold lame slip under and totally covered, except open at the sides, with gold lame lace. Gold lame sash attached. Measures: 35/36" bust, 53" long from shoulder to hem. I added a goldtone pin at the waist on the sash, but that is my pin... I'm sure you have one of your own that would work as well. Would have been a very expensive gown when new... with the Parisian, New York label. Excellent condition!
SOLD - but on display in Museum Category for Research/Display
[Back]